When setting up your Air Pro for the first time or after resetting your device, the device screen will prompt you to download the mobile app. Follow the steps below to connect your device.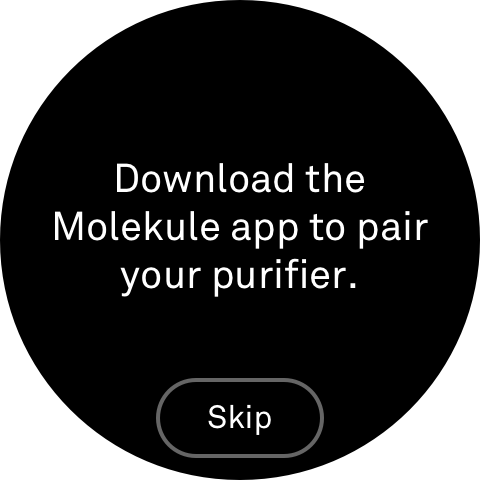 Download and install the latest version of the Molekule app from the Google Play™ store or App StoreⓇ.
Open the Molekule app. Tap Sign in or Create account.



You are not currently connected to other devices in the mobile app, you will be prompted with the Add device screen. Select Set up device to continue.

If you are adding a new device and are already connected to other devices in the app, select More at the bottom of the home screen and tap Add devices.




On the Select device screen, tap on Air Pro and then Select.



Swipe to the left to read some set up tips for your Air Pro. Tap Next to continue.



Ensure your mobile phone is connected to WiFi and that you are within 10 feet of your device. Tap Connect to continue.


On iOS, click Join when the app prompts you for "'Molekule' Wants to Join Wi-Fi Network 'Molekule'" and OK when asked "'Molekule' Would Like to Access Your Home Data".

The mobile app may show a failed attempt to connect to the "Molekule" network. The app will retry automatically and may take several seconds to connect, please be patient. If the mobile app is unable to locate your device, ensure you have enabled local network permissions. See the "No Device Detected" or "Unable to Join Molekule Network" Error Messages article for more information.
On Android, wait until the Molekule network appears on the pop-up and then select Connect.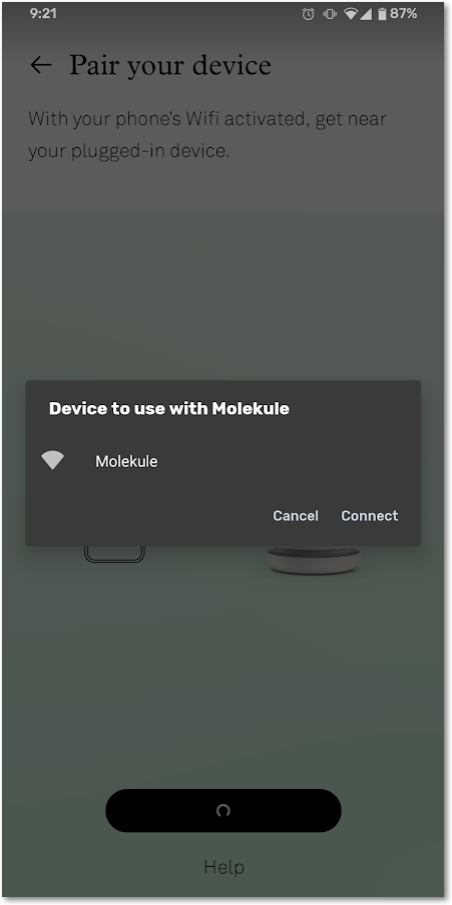 Upon establishing a connection, the device screen will show the following message: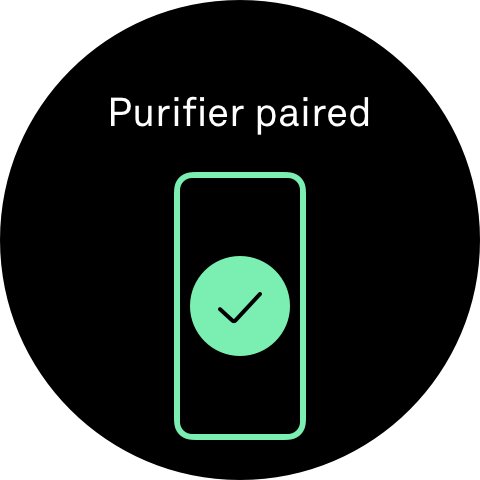 8. Next, you'll be prompted to connect to your WiFi network in the app. Select your network, enter the password, and tap Connect.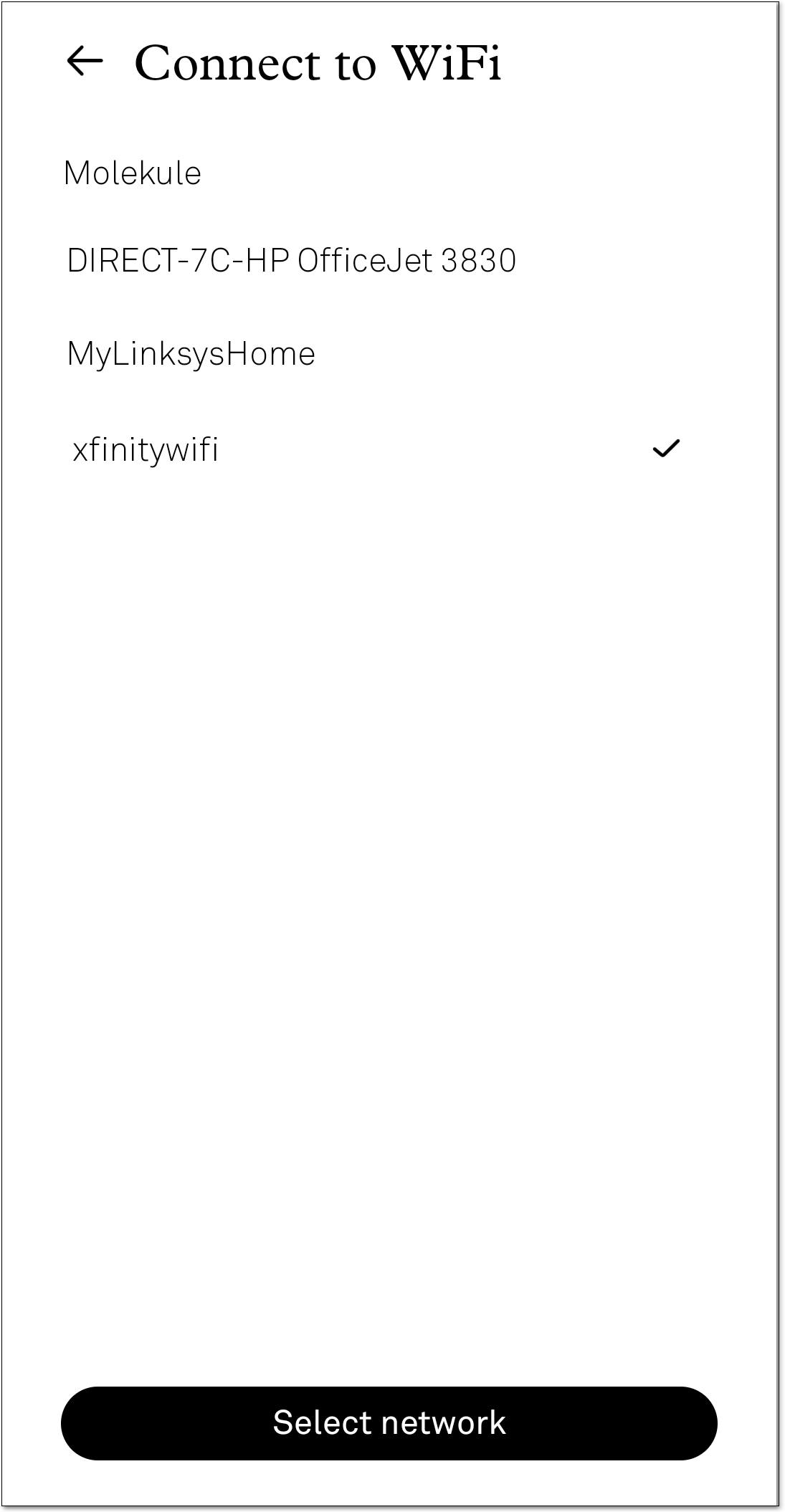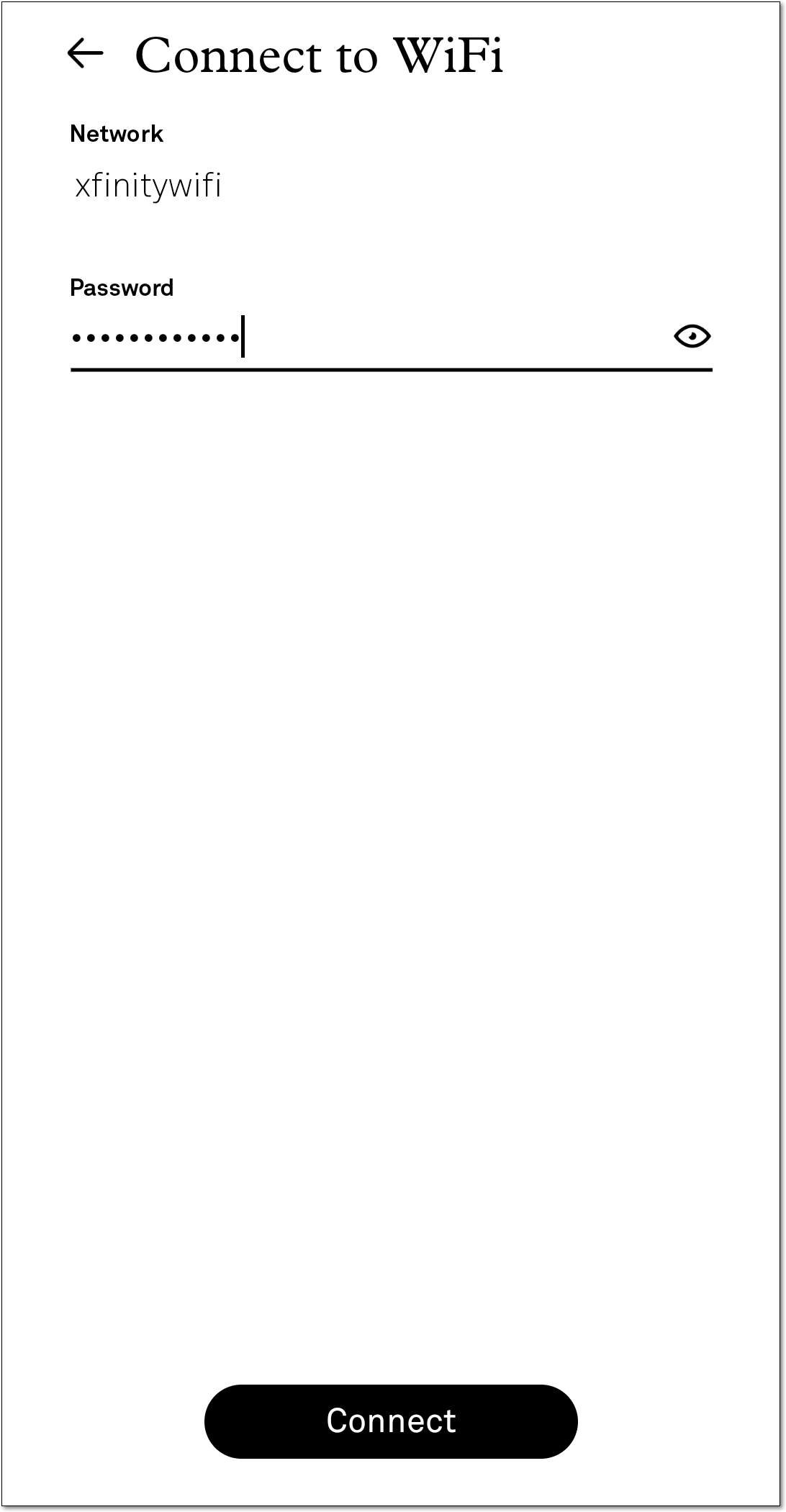 **If your network doesn't appear on the list or fails to connect, please visit this WiFi Troubleshooting article for more help.
The device screen will show the following messages while attempting and when successfully connected to WiFi: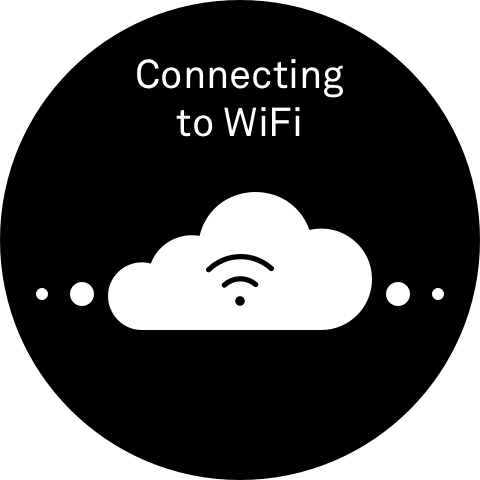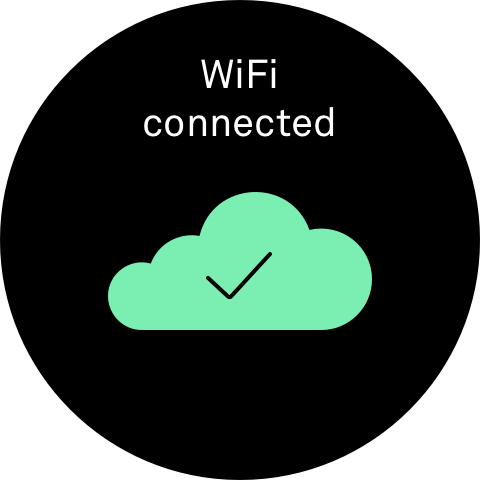 10. Once connected, the app will ask you to name your device. You can always rename the device after setup. Tap Next or Skip to continue.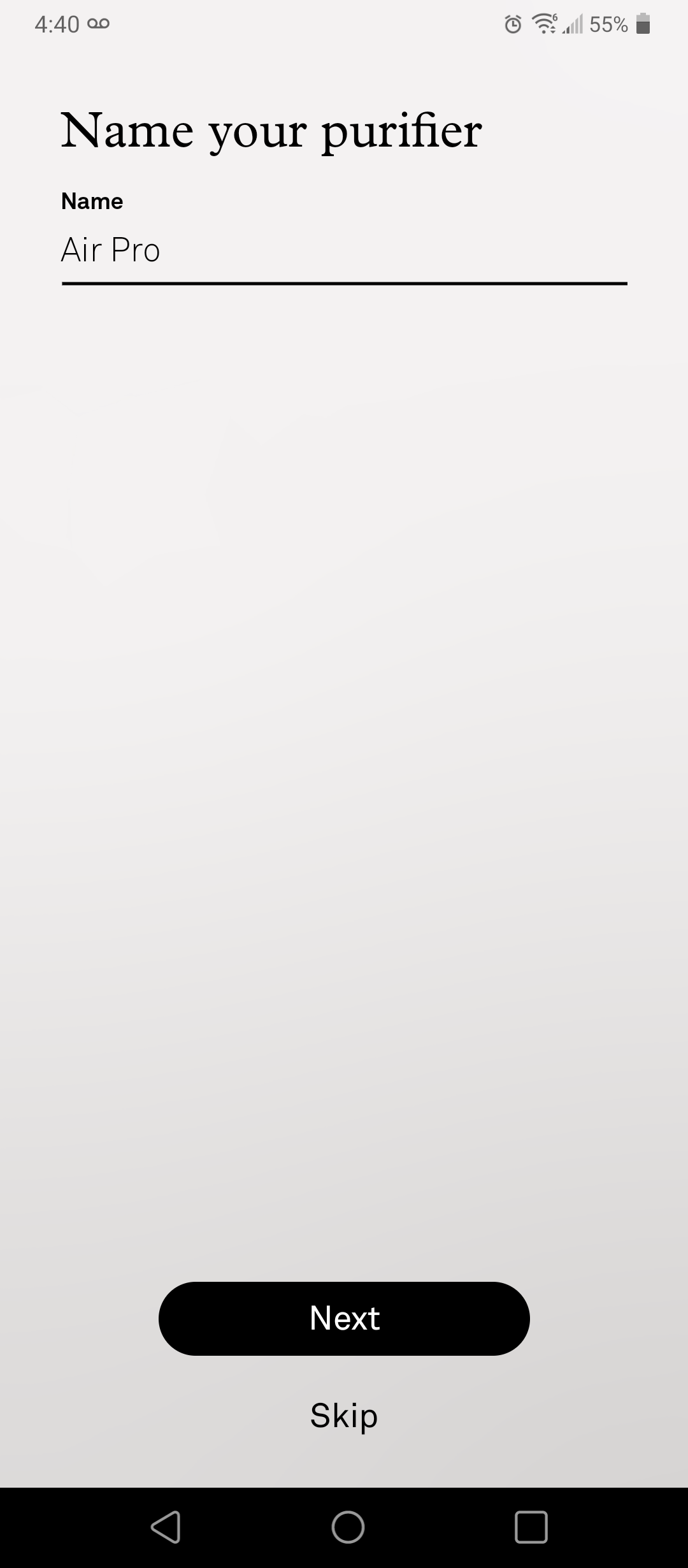 11. Complete the How's your Air? survey. Tap Next to continue.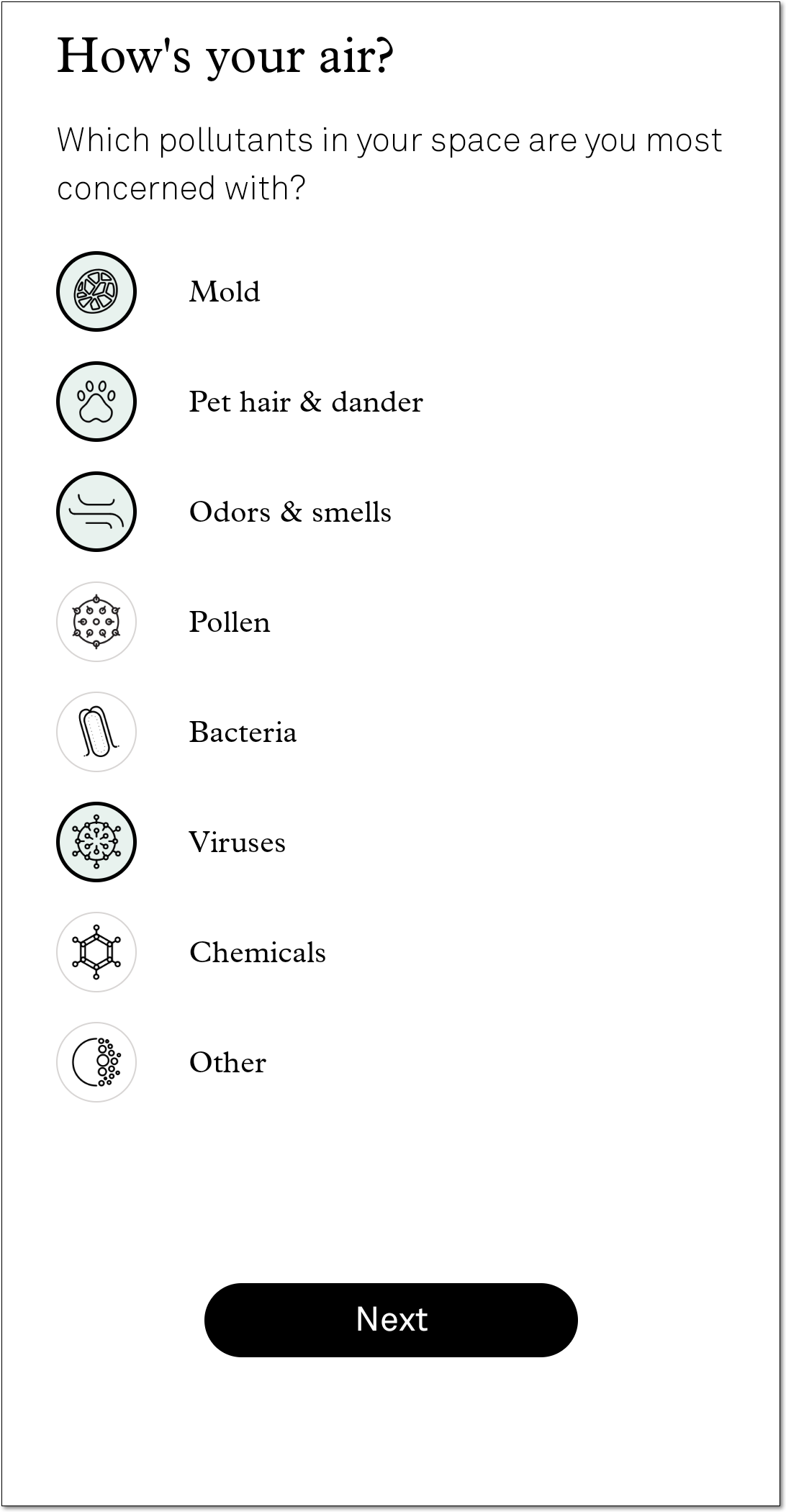 12. Tap Done on the Purifier modes screen to complete setup and return to the app home screen. If you need to set up another device, tap Add another device? to repeat these steps.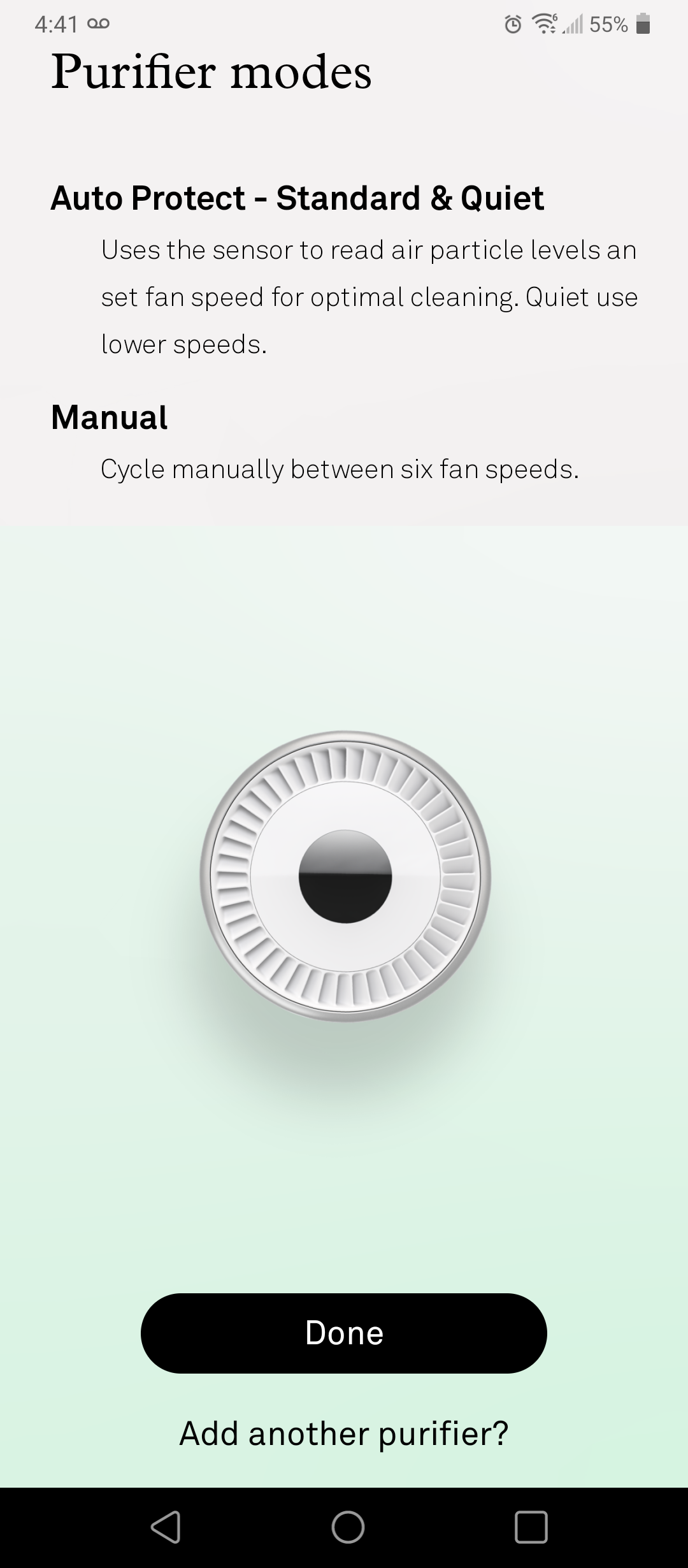 Minimum WiFi requirements:
Molekule devices only connect to a 2.4GHz wireless network. Note that some routers are capable of 2.4GHz but have it disabled by default. Please consult your router documentation for details specific to your router.
Minimum iPhone or Android phone requirements:
iOS 12.1 or later. Compatible with iPhone, iPad and iPod touch

Android 8.0 and up
Additional Information
The Molekule app uses WPA2 as a security type for your WiFi credentials, which is an industry standard. Currently, Molekule does not support authenticating the credentials for WiFi on a browser. If you have an internet connection that does not have a standard WiFi name and password-based login, you will not be able to bring your Molekule Air online. Some public internet connections have such browser-based authentications.
To learn how to setup a mobile hotspot, we recommend reaching out to your mobile provider for details.