Follow the steps below if you attempt to connect Air Pro, Air Mini or Air Mini+ to the mobile app and see one of these error messages:
Hmm. Can't find your device.

No device detected

Unable to join the network "Molekule"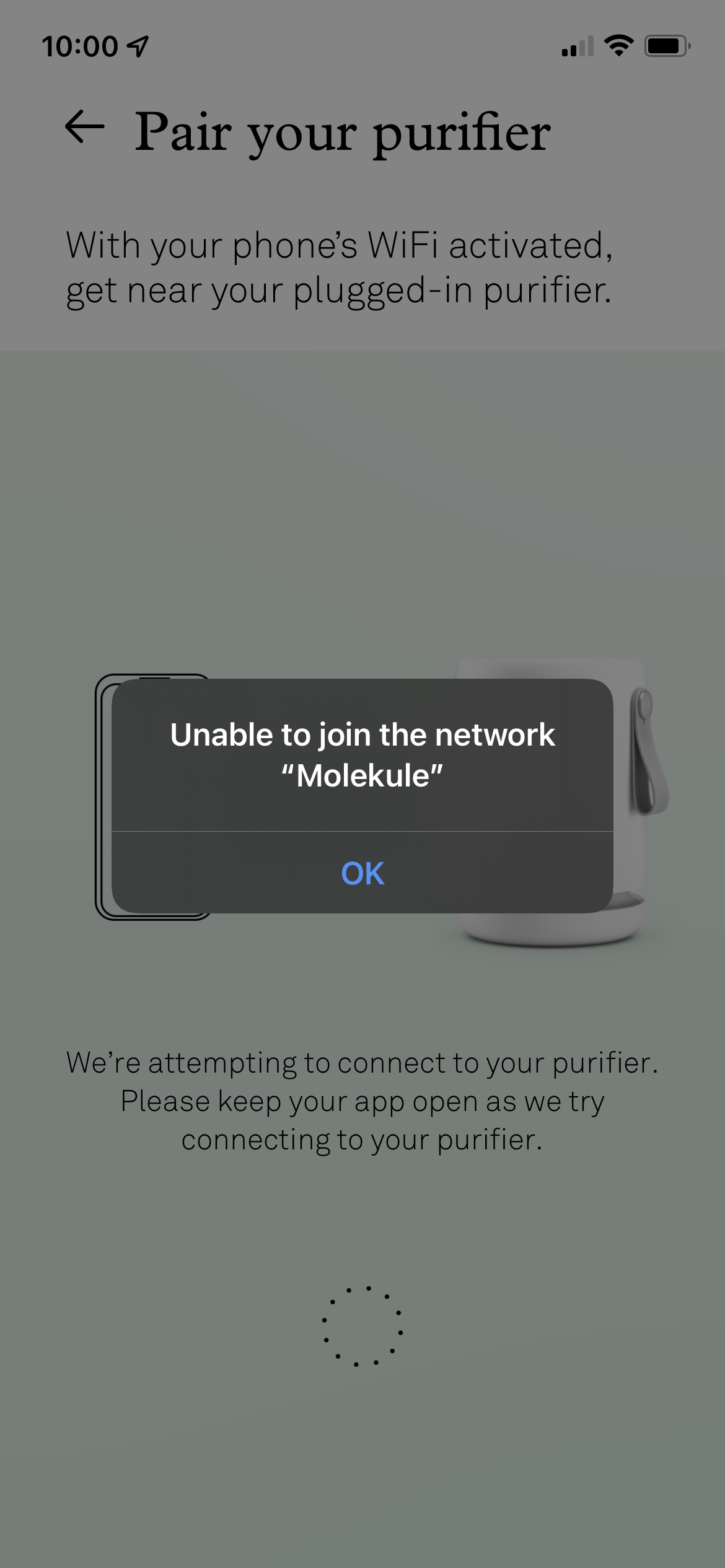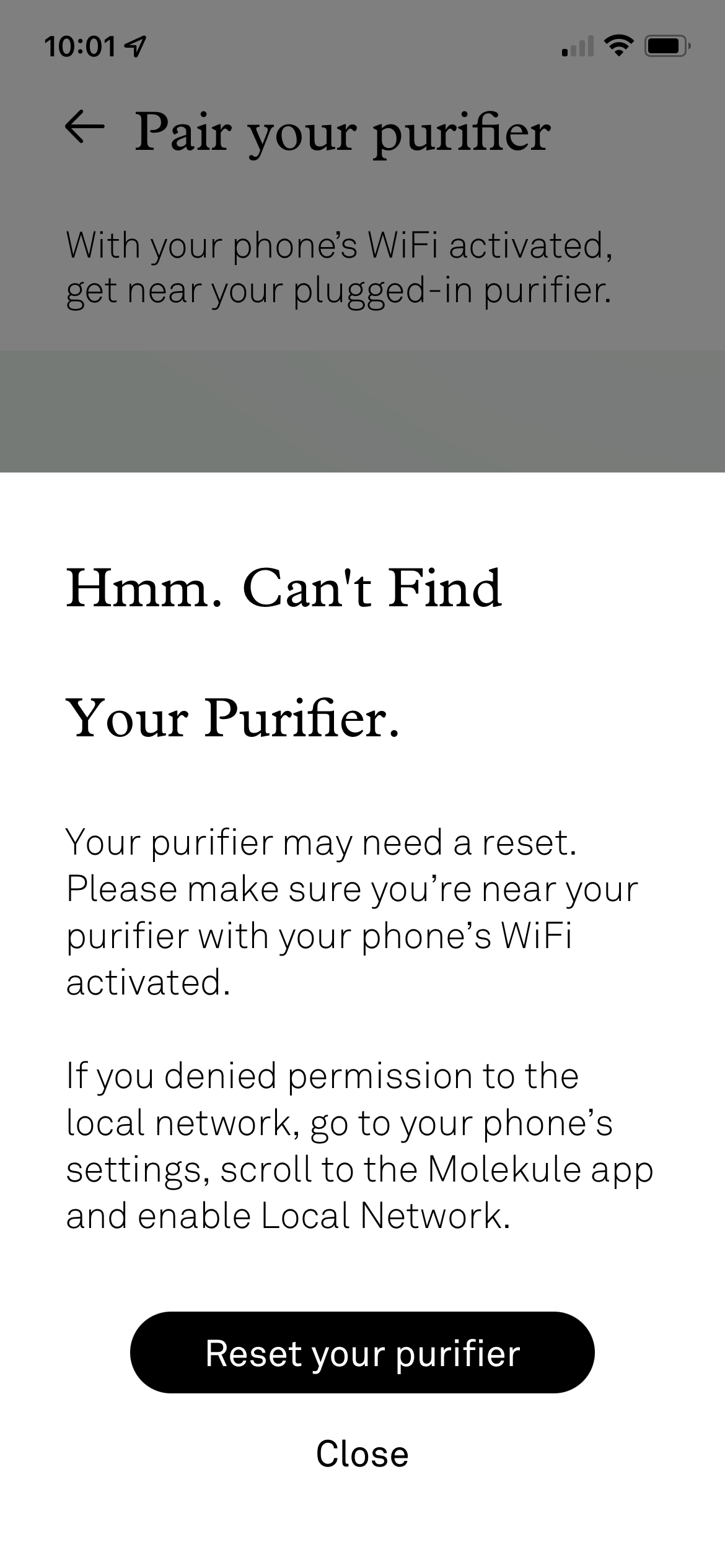 If you are using an iOS device, follow these steps to ensure you have enabled local network permissions:
On your mobile phone, navigate to Settings.

From the app list, select the Molekule app.

Turn on Local Network and Home Data.




Once you've confirmed that you've enabled the permissions for both 'Local Network' & 'Home Data' in the app (iOS users), please reset your Molekule Air Mini/Mini+ or Air Pro again.

This step is very important in order for your purifier to be able to connect to the mobile app. Please make sure to review the steps for resetting your purifier using the links above to ensure you are completing this step fully. For Air Mini/Mini+, make sure you hold the center button on the top of your purifier down for a minimum of 15-20 seconds, until the device both powers off, and you see the small white LEDs begin to flash in a pattern, then release your finger.

When your purifier has finished resetting, open the Molekule App and attempt to connect again. You will see the screen below: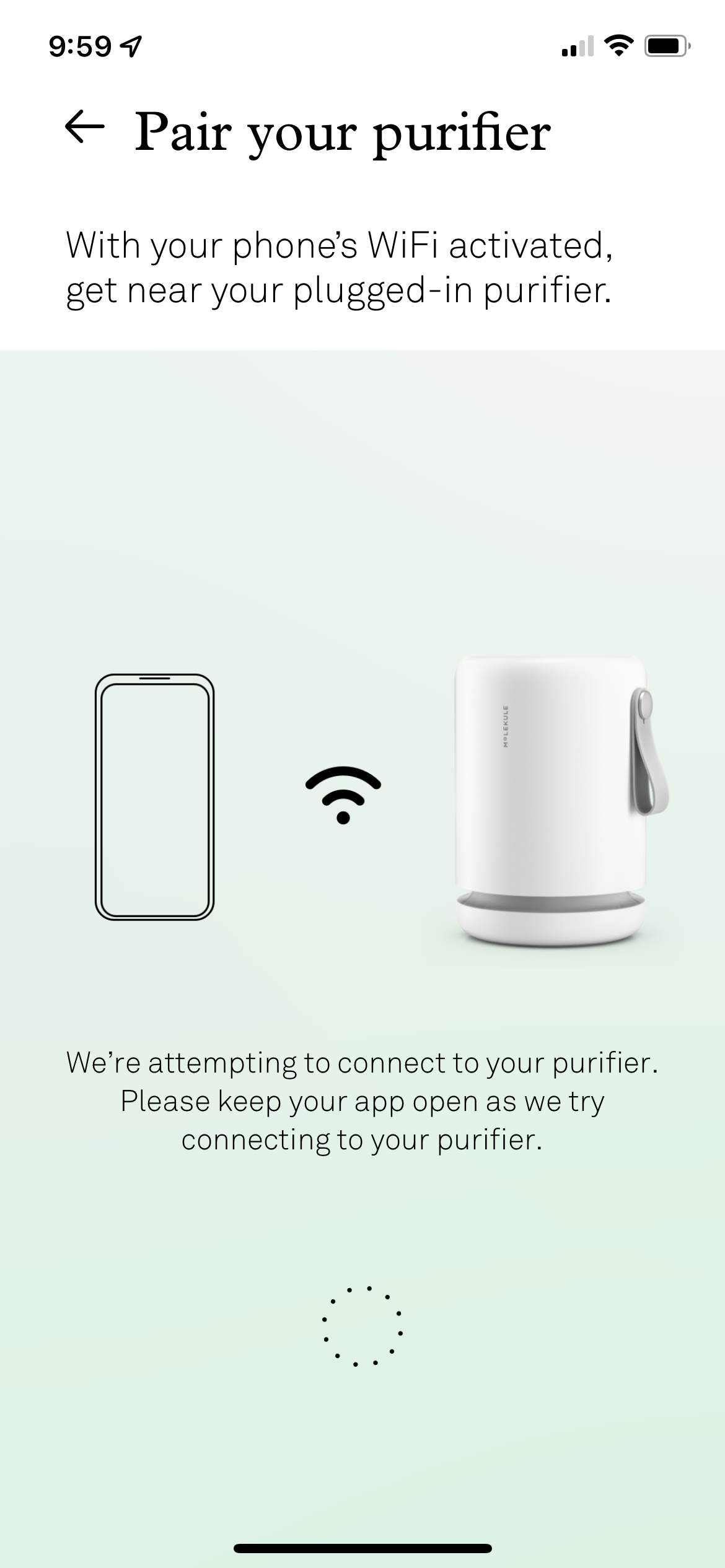 6. The App may show the Unable to join the network "Molekule" message. If this occurs, tap OK on the error dialogue and the app will retry the connection. The app may need to repeat this attempt 2-3 times before the connection is successful.
Note: It may take up to 60 seconds for the next connection attempt to occur. Please be patient.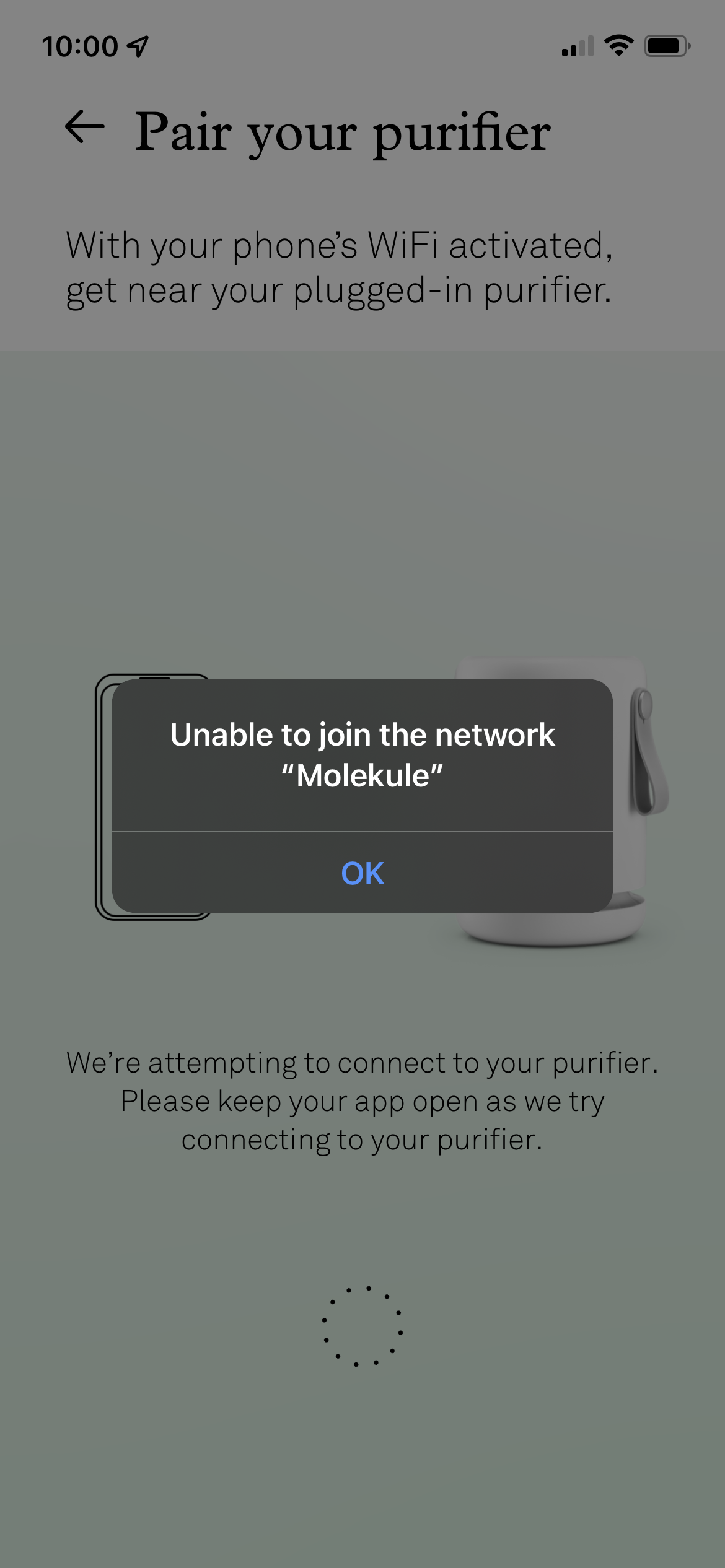 If you continue to experience issues, please contact us by clicking here or by calling (855) 999-9069. When contacting Customer Support, please be prepared to tell us a little more about your home network (router make and model, WiFi setup, and access points).