Follow the troubleshooting steps below when you attempt to connect Air Mini to the mobile app and see one of the error messages:
No device detected

Unable to join the network "Molekule"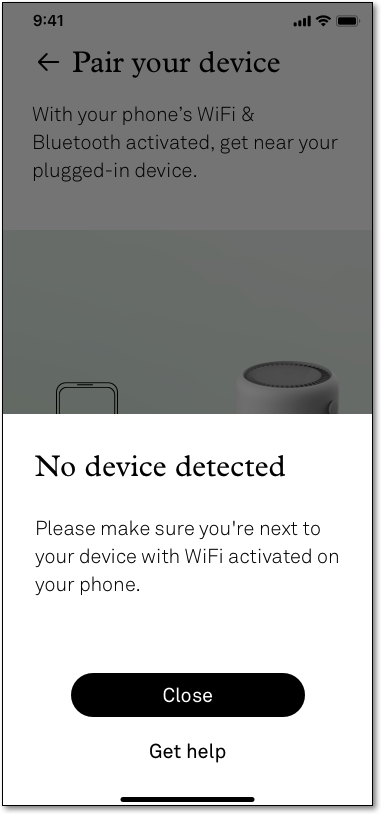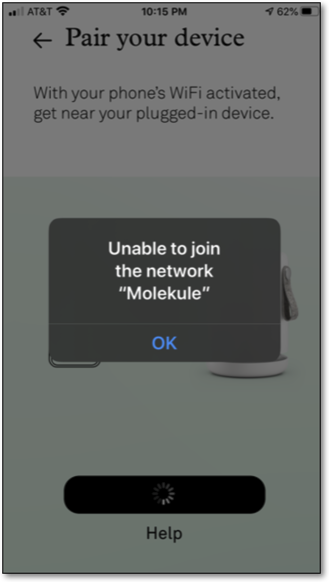 Restart your mobile phone (turn off/back on).

While your phone is restarting, reboot your Air Mini.

Open the Molekule App and attempt to connect again. For specific steps, click here to see our article How do I pair and connect Molekule Air Mini to WiFi?
If you continue to experience issues, please contact us by clicking here or by calling (855) 999-9069.
When contacting Customer Support, please be prepared to tell us a little more about your home network (router make and model, WiFi setup, and access points).