Use the Purifier tab as the control screen in the mobile app to view filter status, change the fan speed, place your air purifier on standby or power your air purifier back on.
Connected to multiple air purifiers?
Look for the multiple air purifier indicator on the Purifier tab. Easily navigate to your other air purifiers by swiping left or right.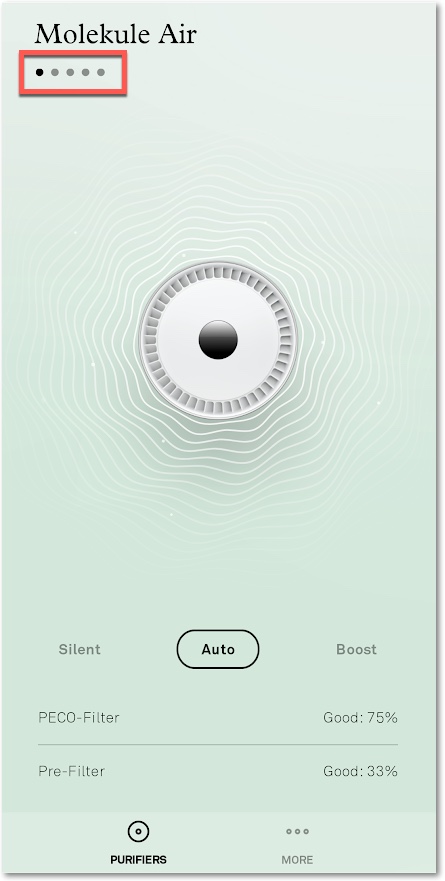 Adjusting the Fan Speed
Just below the image of the air purifier, you'll find the fan speed options. Change the fan speed by tapping a new selection.
For Molekule Air, choose between

Silent, Auto, or Boost.

For Air Mini, choose a fan speed between 1-5.
For Air Mini+, choose Auto Protect or a fan speed between 1-5.
For Air Pro, choose between Auto Protect (Standard or Quiet) or a manual fan speed between 1-6.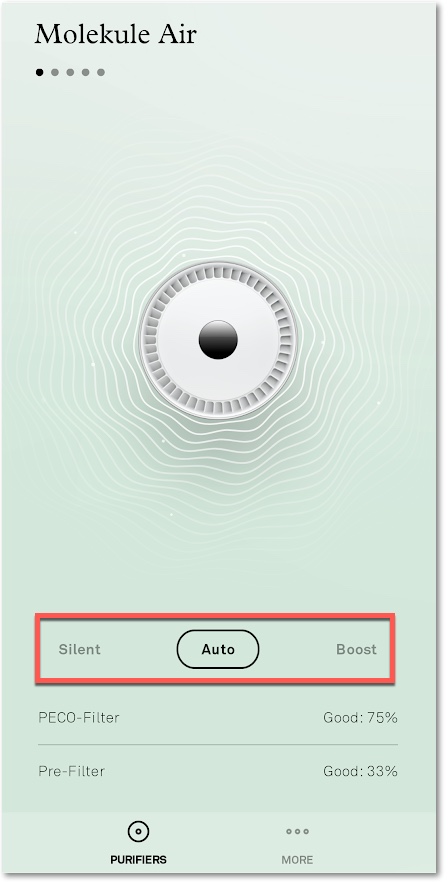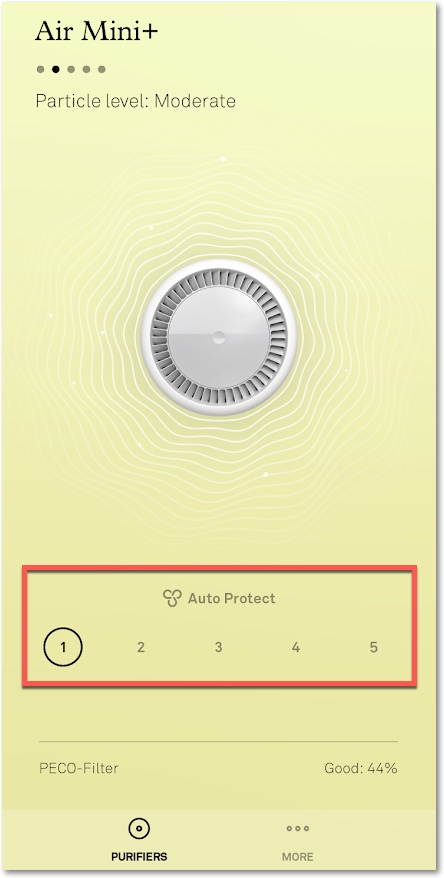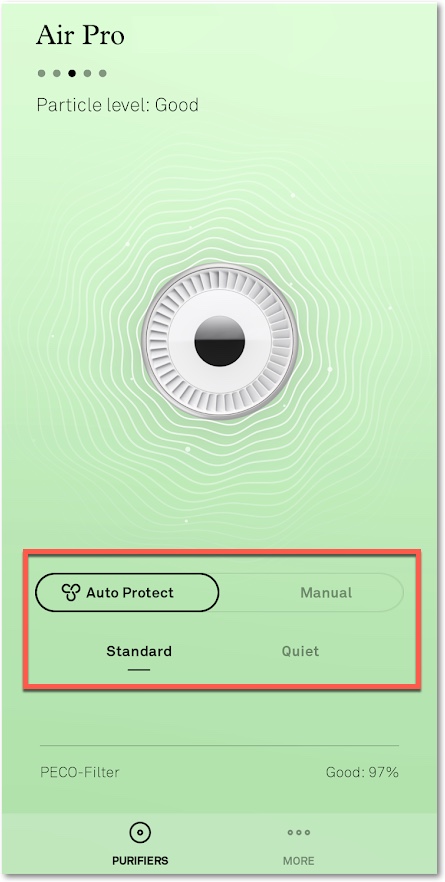 Viewing the Filter Status
The current filter status for each air purifier is visible towards the bottom of this screen. To see the details, tap anywhere on the filter status.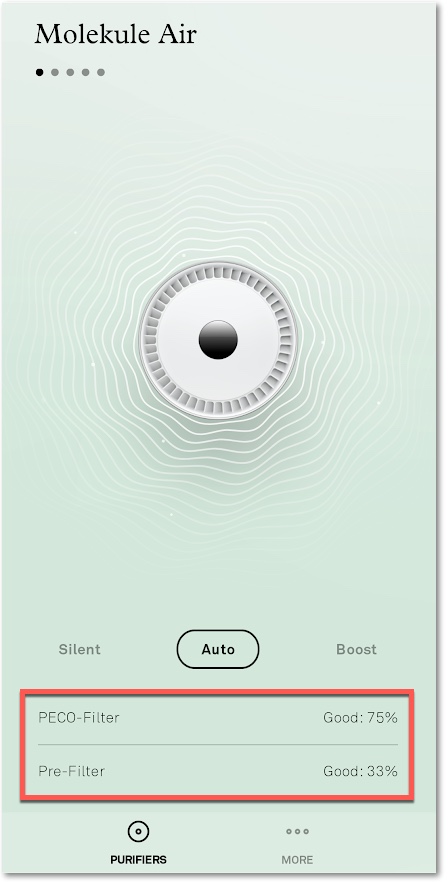 Turning a Device On or Off (Standby Mode)
Use Standby mode to turn off the light and fan on your air purifier. Tap and hold the image of the air purifier. Select Yes on the standby confirmation screen.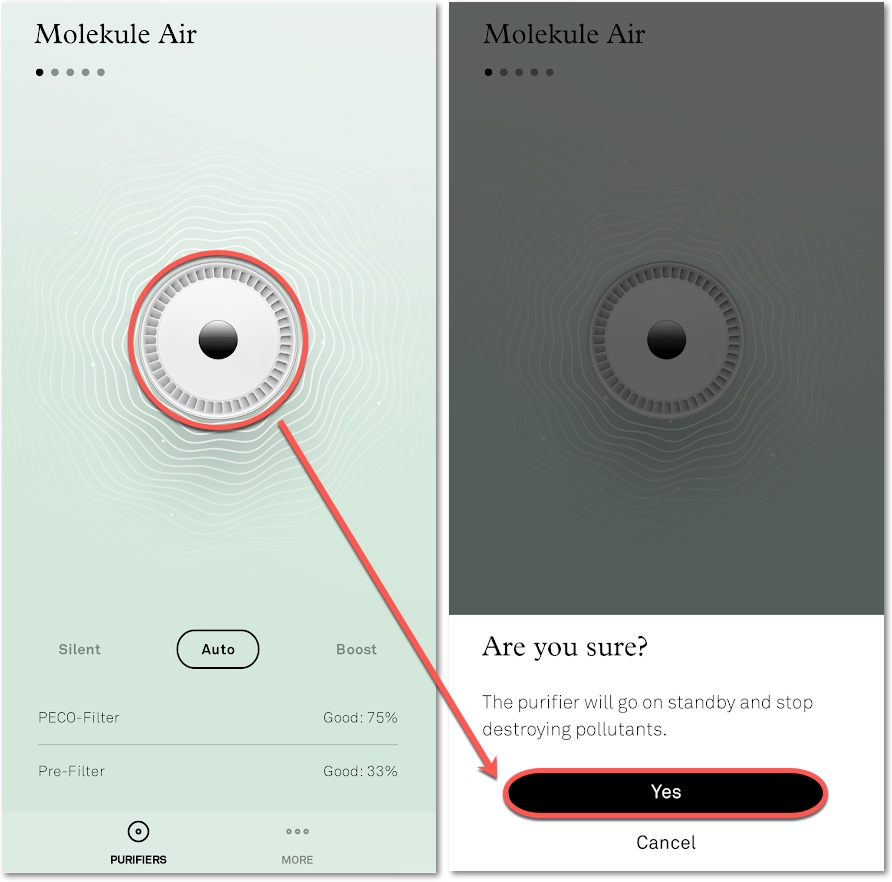 To turn off standby mode, tap Power On.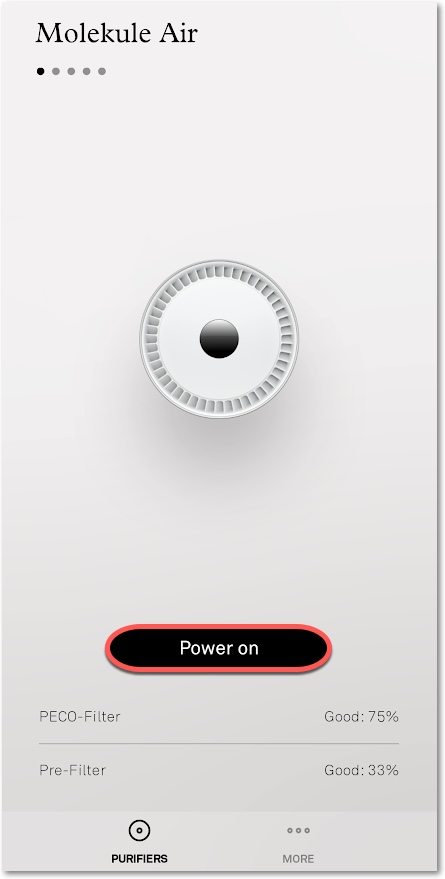 Sensor and Particle Level Information
For Air Mini+ and Air Pro purifiers, tap on Particle level or anywhere on the background to view particle sensor information.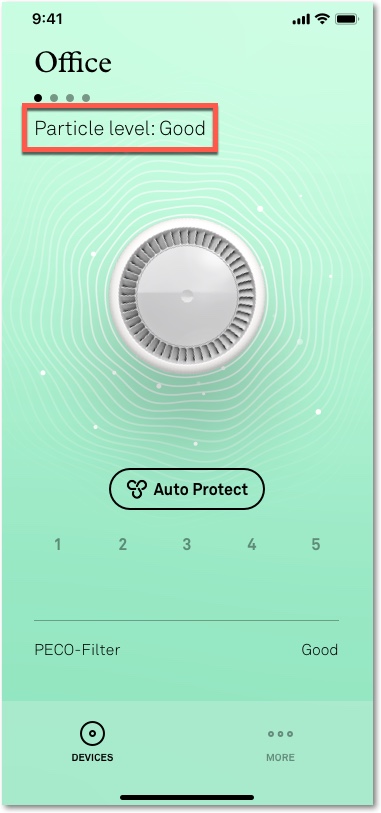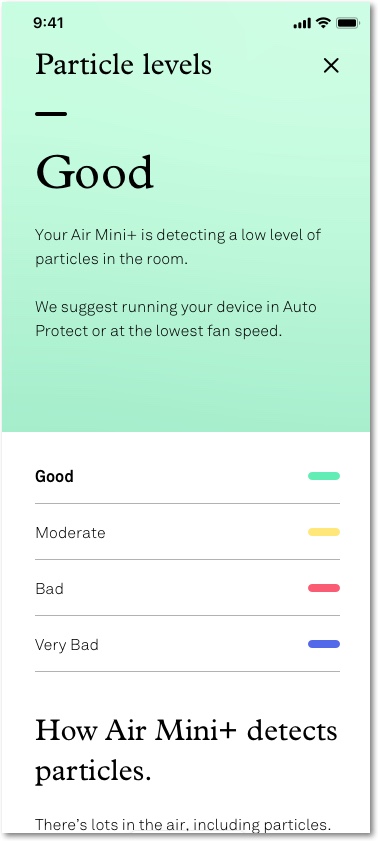 Tap on Coarse, Fine or Microfine particles to see more details.