To begin, you need to download the Molekule app from the Google Play™ store or App StoreⓇ.
After the app is downloaded, open it to get started. Make sure you are within 10 feet of the Molekule and that you've turned on Bluetooth on your phone. Also, make sure your phone is connected to the 2.4GHz network of your WiFi router (not the 5GHz network).
If you are connecting a Molekule device for the first time, you will be taken directly to step 4. Please proceed from there.
If not, please follow these steps:
To add a unit, click on the MENU icon on the top left.

In the menu, select DEVICES.

Click on ADD DEVICE.

Click on PAIR. The app will find all of the Molekule devices near you.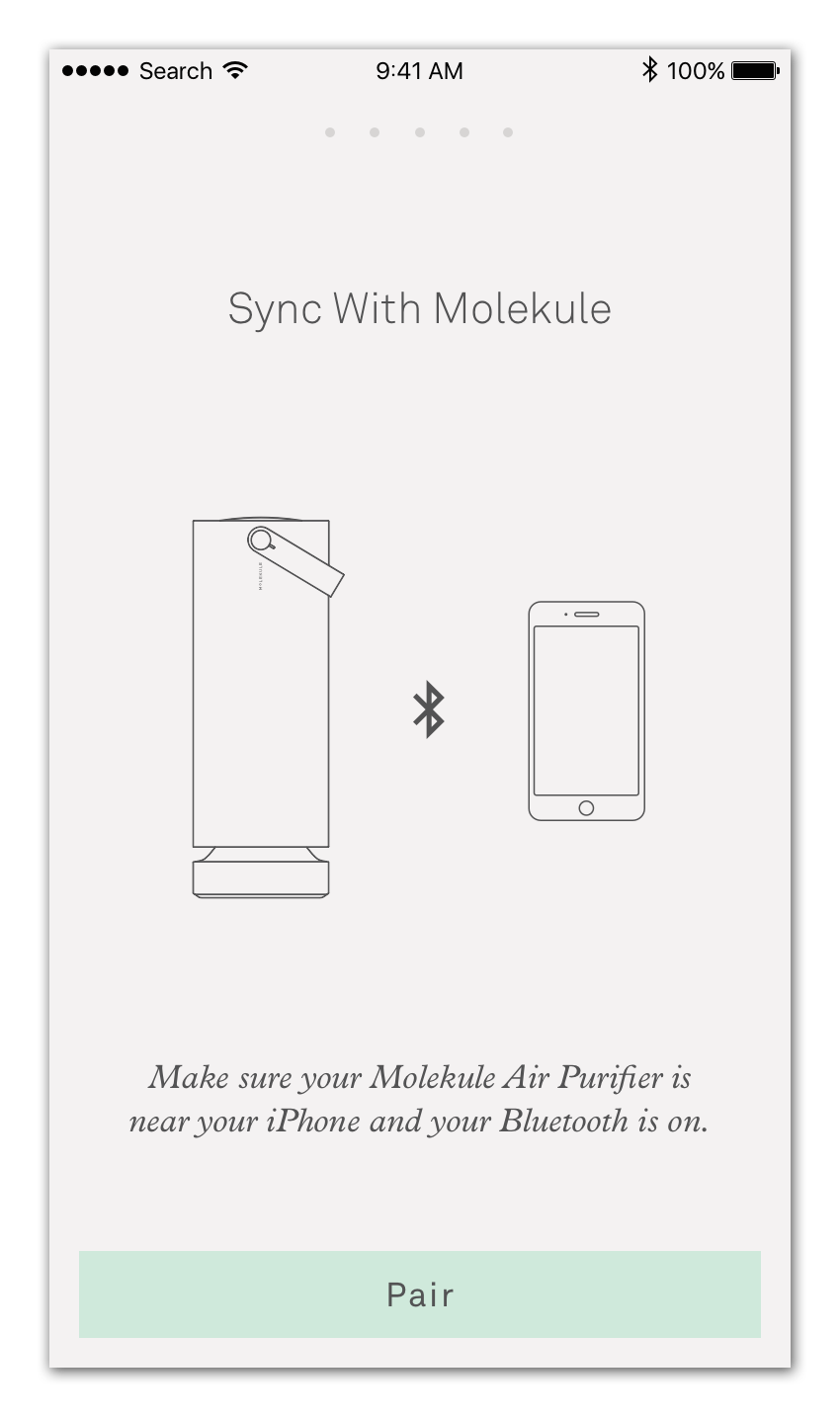 5.If you have more than one Molekule around you, you will see a list of Molekule devices. Select the device you want to connect and click on NEXT.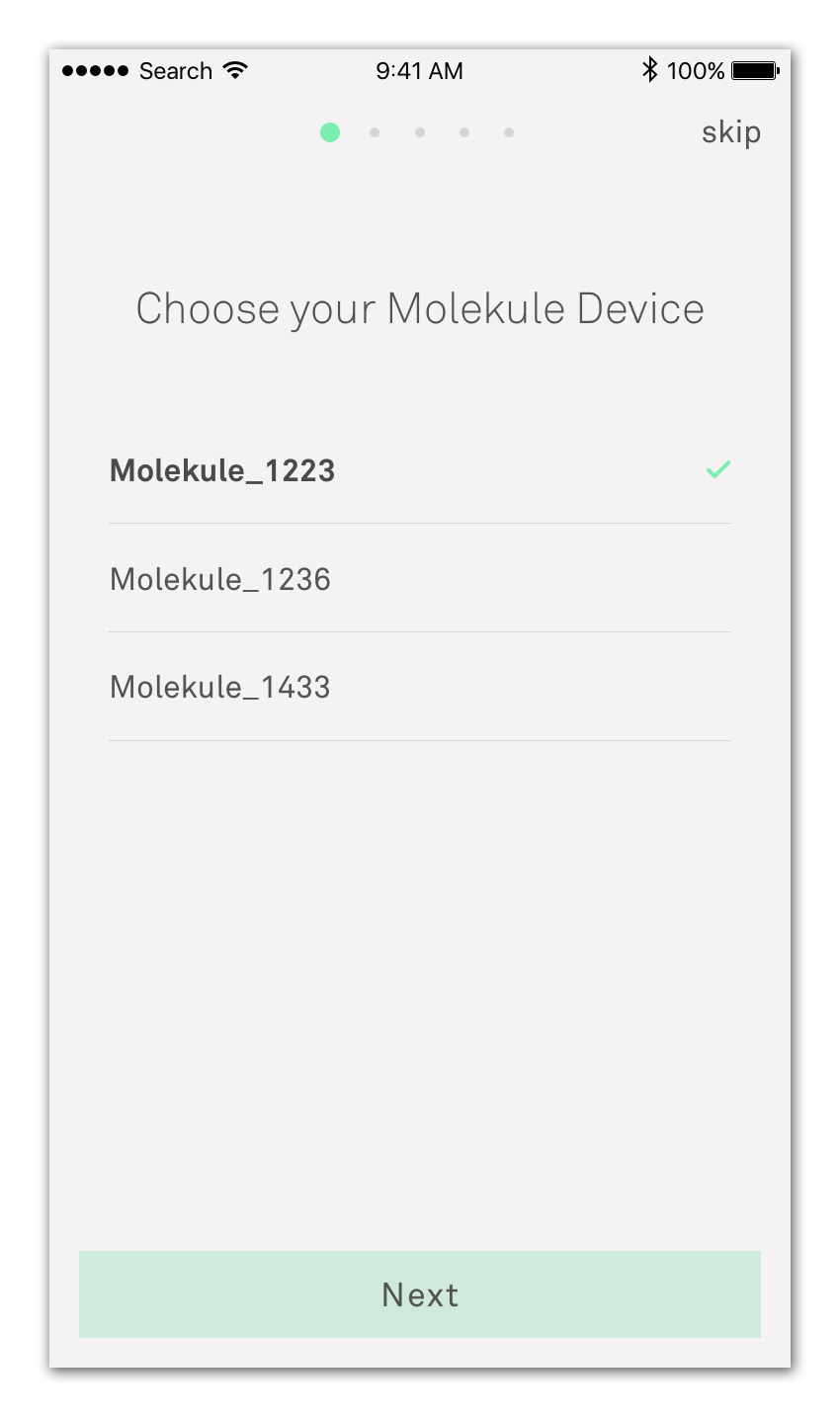 6. The app on your phone will now pair with your Molekule device over Bluetooth. Once paired, the app will ask you to select your WiFi network to connect your device to the Internet.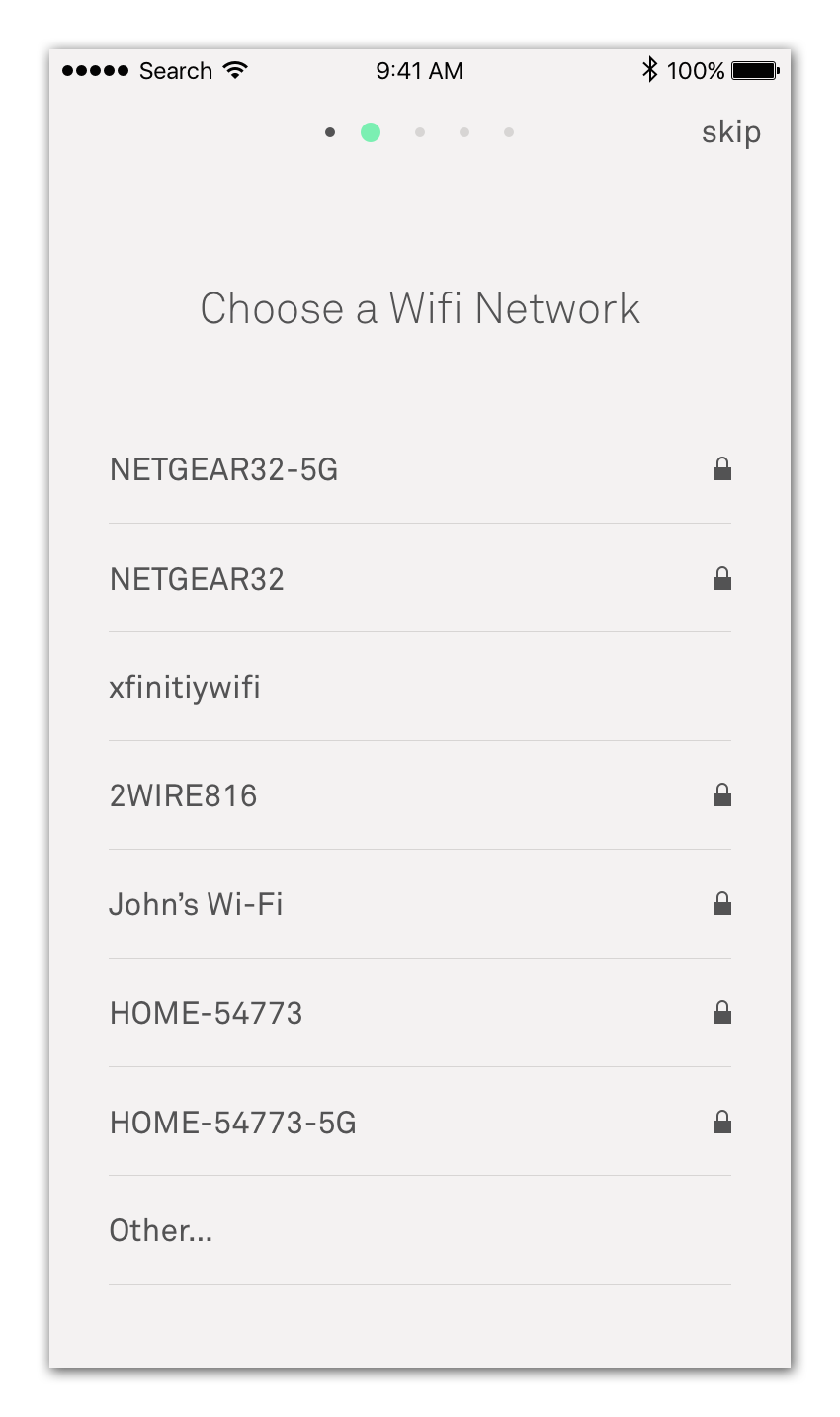 7. Select your WiFi network and enter the password. Please wait for a few seconds as the device tries to connect to your WiFi network.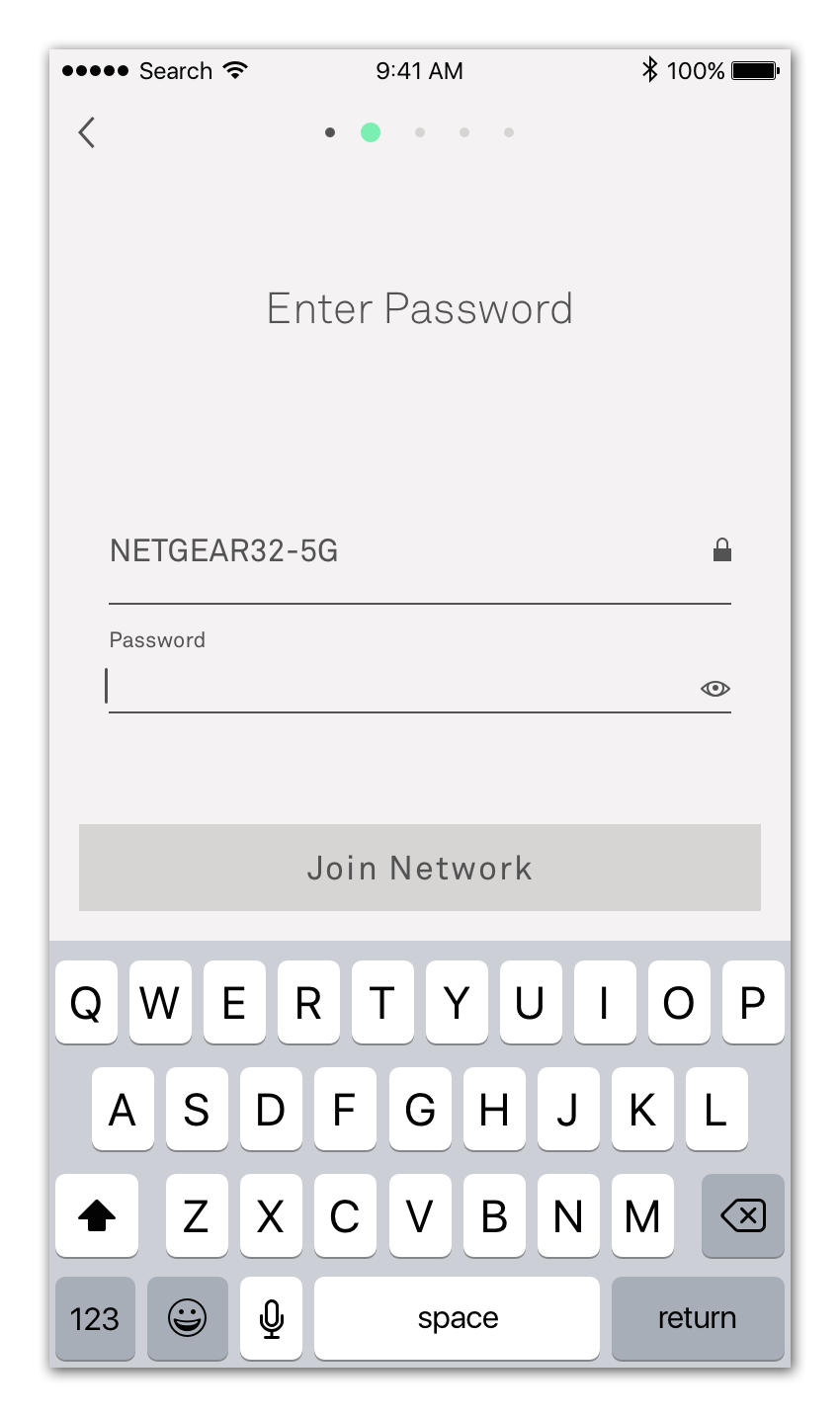 8. Once you have successfully added your Molekule, you can now personalize the device. You can rename your Molekule unit, enter information about your space such as your room size, the age of your residence, number of pets, etc.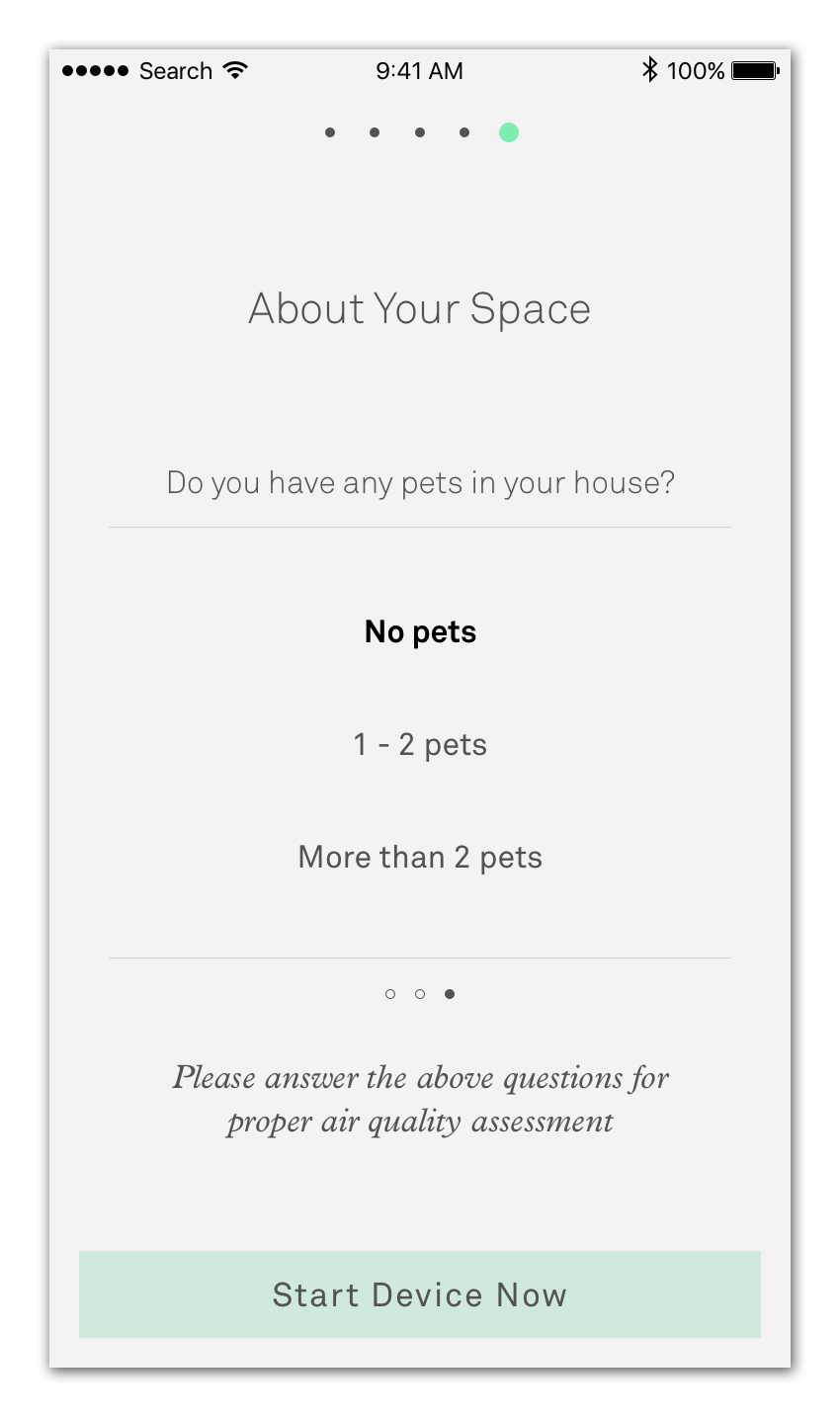 9. Once you have entered information about your space, click on SAVE and your Molekule device will begin the initial cleaning process.
Are you having issues connecting? Please check the troubleshooting section of the help center for quick resolution steps.
Are you having issues connecting? Please check the troubleshooting section of the Help Center for common ways to resolve the problem quickly.
Minimum WiFi requirements:
Molekule only connects to a 2.4GHz wireless network. Note that some routers are capable of 2.4GHz but have it disabled by default. Please consult your router documentation for details specific to your router.
Minimum iPhoneⓇ or AndroidTM phone requirements:
iPhone 5 or newer
iOS 8 or newer