Are you getting an error message that looks like the screenshot below, saying that your device has been assigned to someone else? If yes, your device has been paired with someone else, perhaps another family member.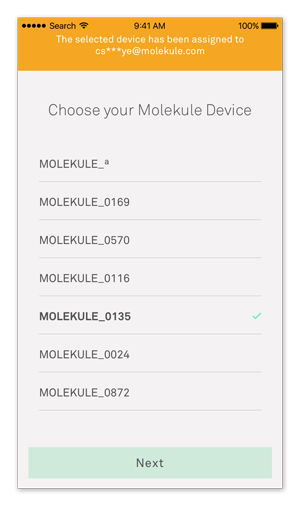 If you would like to also have access to the device, please read our article: "Can multiple people connect to one device?"
If you want to remove them and set yourself up as the owner and primary user of the device, please follow the below steps:
Can you identify the person with whom the device has been paired?
If you cannot, then please contact support at help@molekule.com and we will help you out.

If you can identify the person, the quickest way to resolve this is to contact the person and have him/her remove the unit. They can remove the unit by following the below steps:
1) On the top left corner of their app, ask them to select MENU
2) Click on DEVICES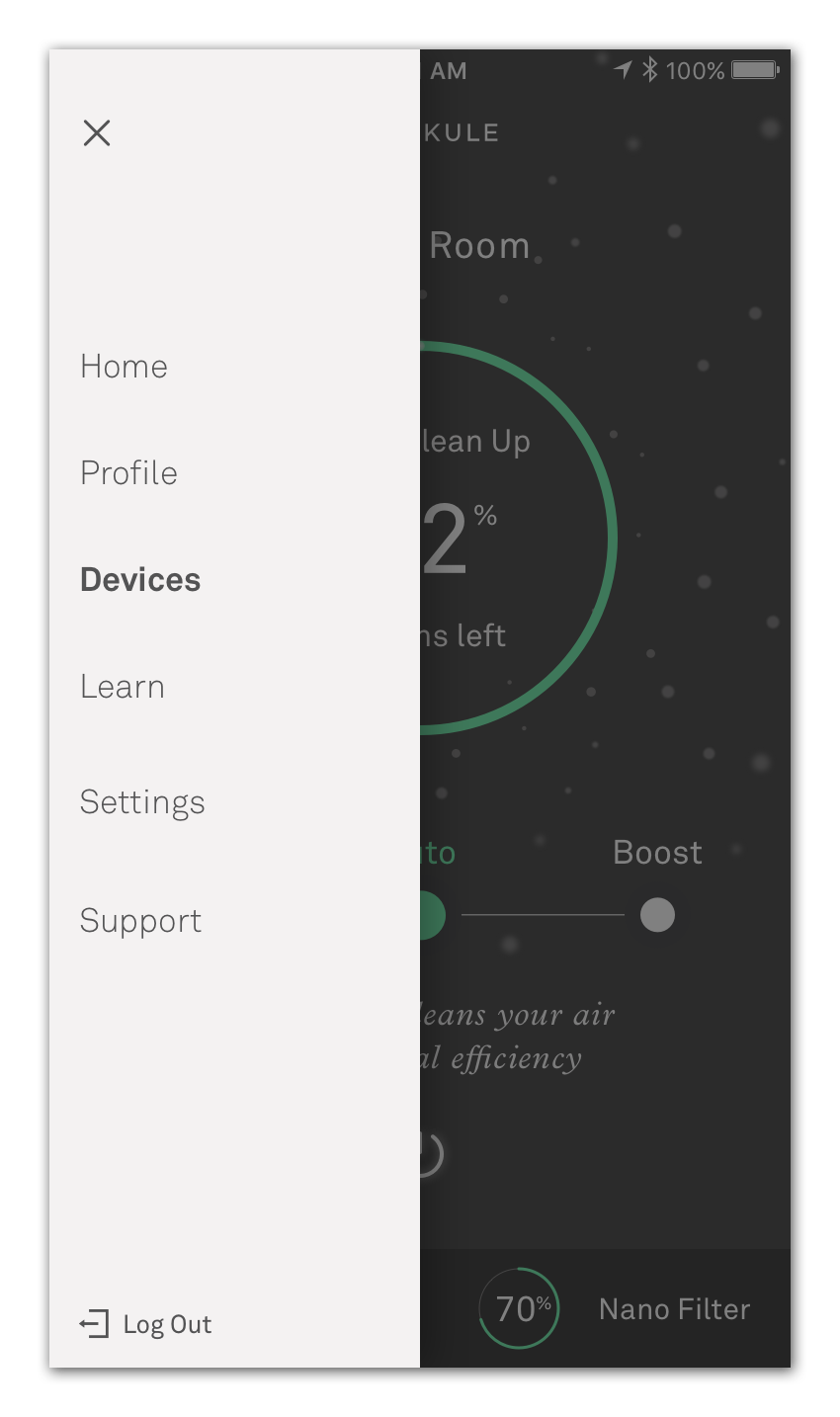 3) In the device list, click on the "trash can" icon next to the device. Click "yes" to confirm the removal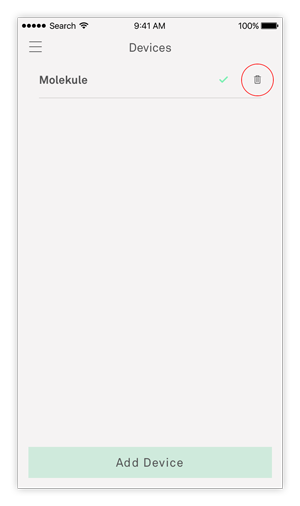 4) Now, you can open your app and connect the Molekule to your account.


If you want to use the unit along with the current user, then please email us at help@molekule.com