To connect to a hidden network you will have to enter your network information manually.
Below are the steps to connect to a hidden network:
1) Go to MENU on the top left in your app
2) Click on SETTINGS and then WiFi NETWORKS
3) Your device will now show you a list of all the Wifi Connections you can connect your device to
4) Click on OTHER which should appear as the last Connection. If you do not see it immediately, please scroll to the bottom of all the available connections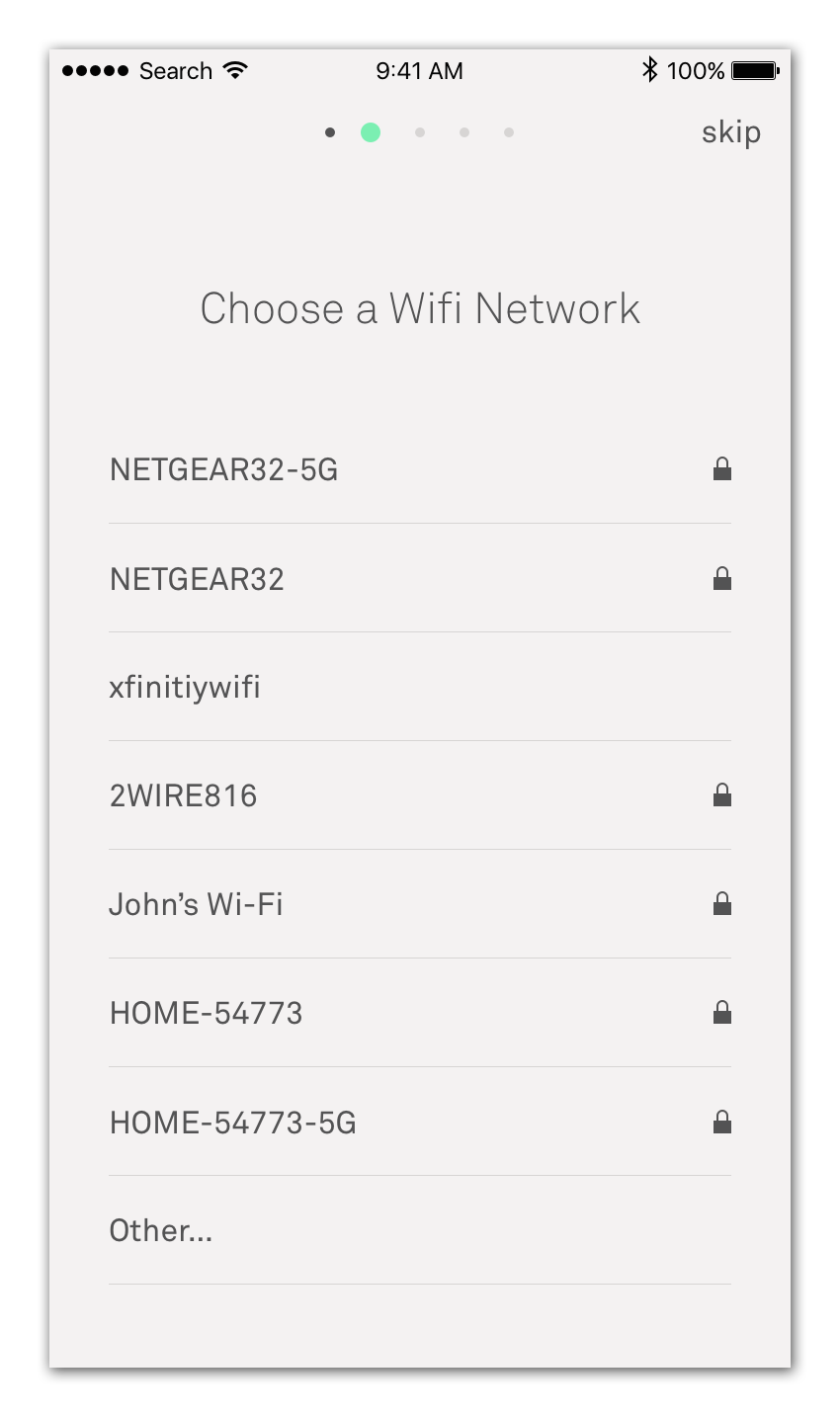 5) Now you will need to manually enter all the information needed to find your hidden network. Please ensure that you select the right security type for your hidden network.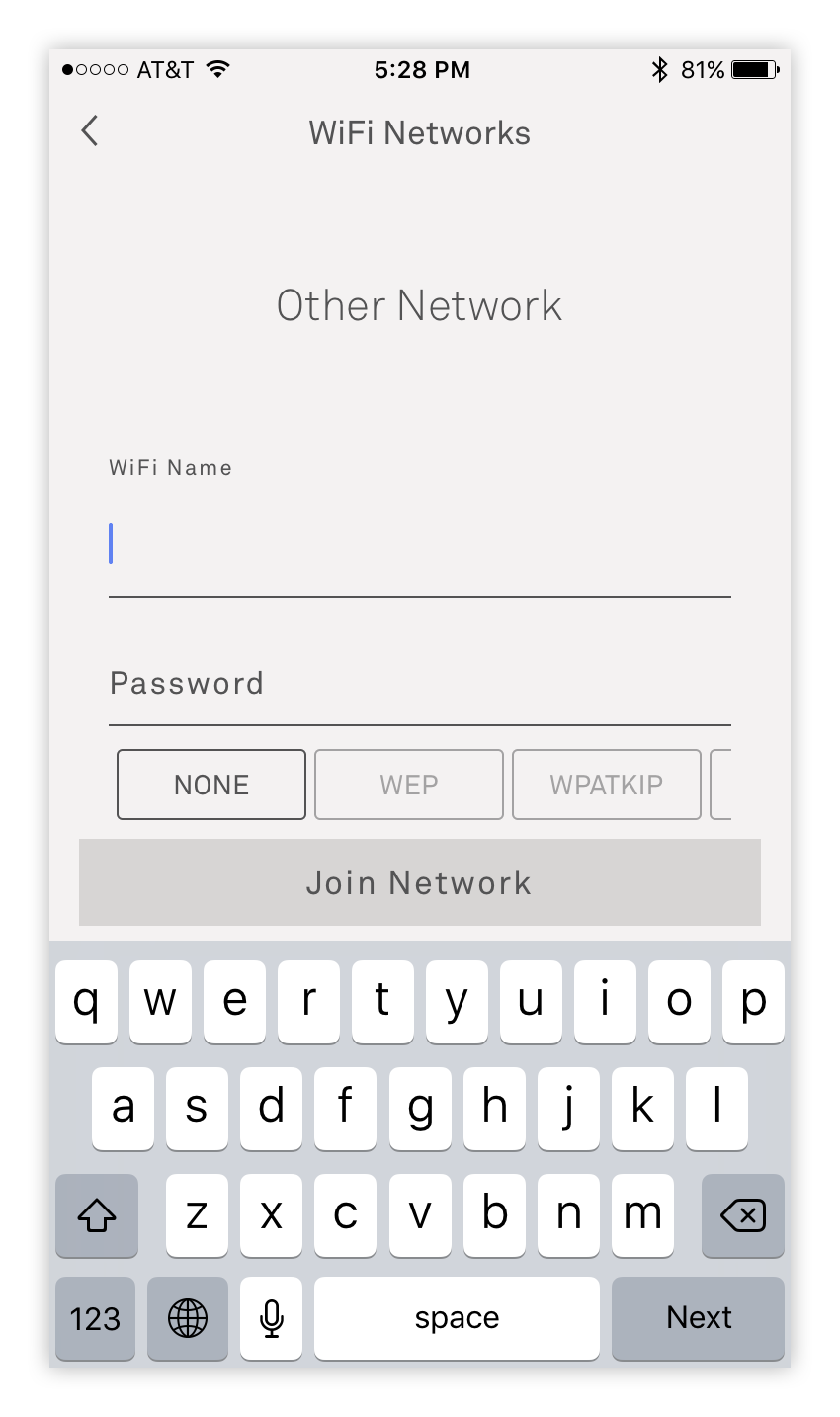 6) Click on JOIN NETWORK
If you still face issues, please reach out to us at help@molekule.com