You can use your app to connect to multiple Molekule Air purifiers. Devices must be added one at a time.
If you have added and connected multiple devices via the mobile app, an indicator will appear on the purifier screen. Simply swipe left or right on the device control screen to access your additional devices.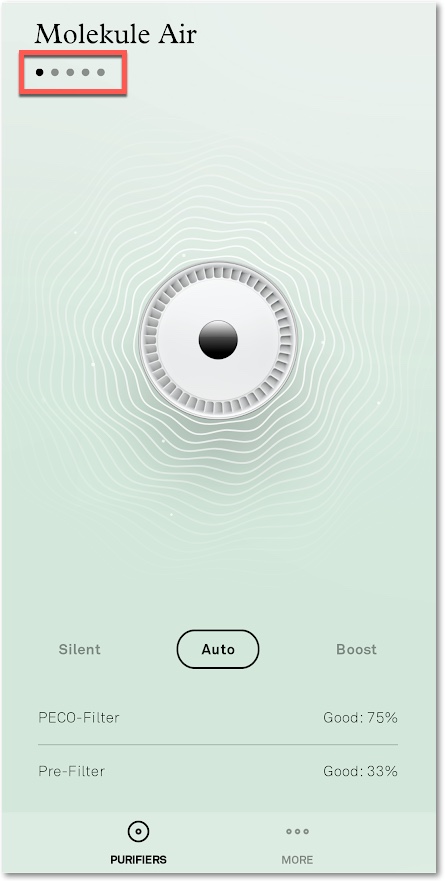 To Add Another Molekule Air Purifier
Click on MORE at the bottom of the app.


Select ADD PURIFIER and follow the steps listed on screen.