Molekule adapts its cleaning based on your needs and room size. 
Currently, you have three room sizes to choose from:
Small - under 200 sqft
Medium - 200-400 sqft
Large - over 400 sqft
Selecting room size on the device:
Whenever you unplug the Molekule unit and plug it back in, it will wait for you to select a room size before it begins operation. However, if you do not want to turn your unit off and change the room size - you can make these adjustments from the app.
Selecting room size using the app:
To select a new room size
1) Click on the MENU icon the top left of your app.
2) Go to SETTINGS
3) Click on SPACE CONFIGURATION
4) Select your new room size, select the age of your house, and number of pets.
5) Click SAVE to save your new settings. After selecting a new room size, the initial clean up will begin again as it is in a new space.
-------------------------
Select the room size by selecting one of the following: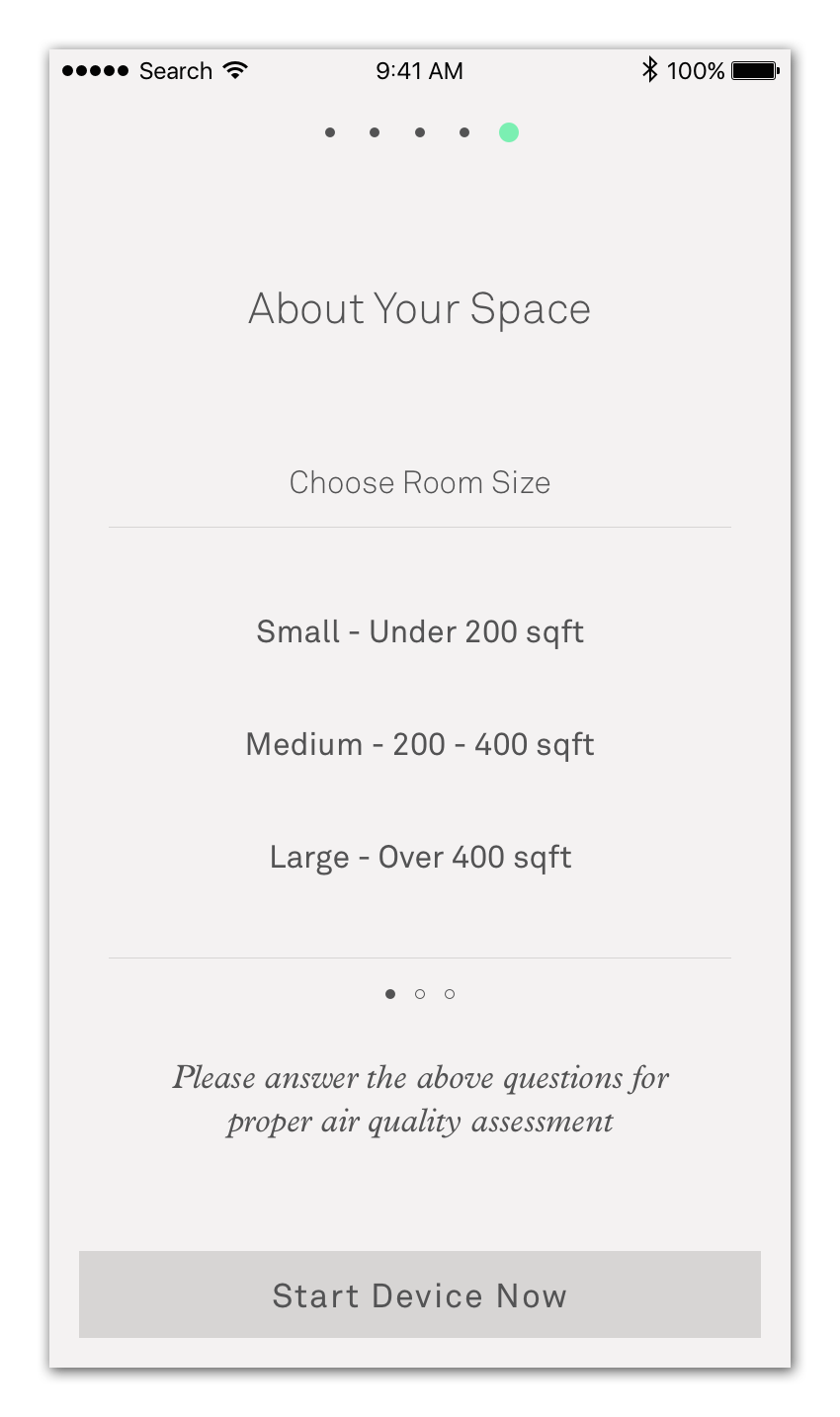 Select the age of your home/apartment/residence: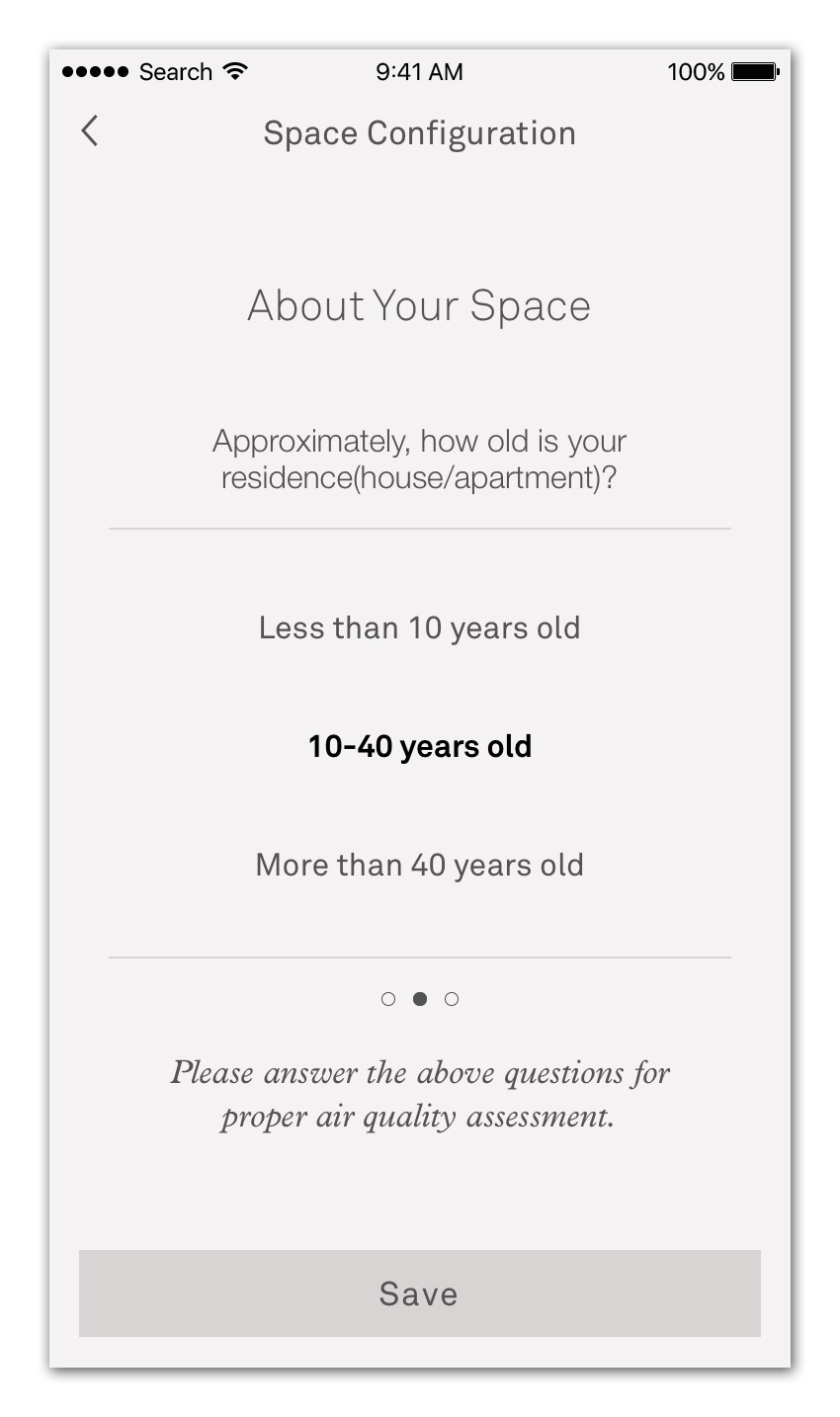 Select the number of pets that you have and then click save at the bottom of the screen: