The latest firmware version for Air Mini+ and Air Pro currently support WPA3 networks. If you are seeing the following error messages while connecting to your device, we recommend updating your device firmware.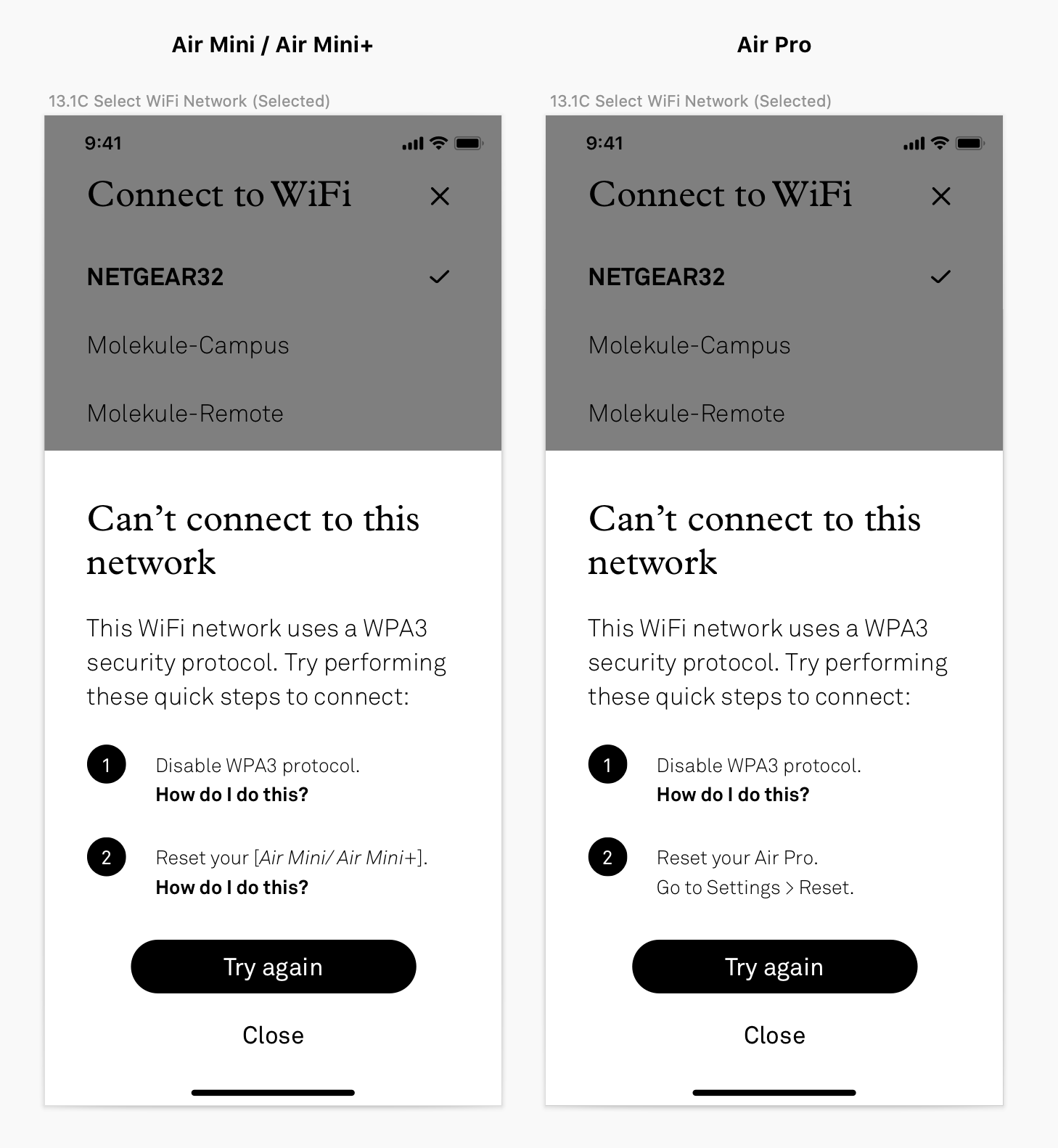 "We detected your WiFi network is using WPA3 security protocol and your Molekule device is having trouble connecting to your network. Please disable your WPA3 security protocol and try again. You can find more information in this help center article."
For more details on the latest firmware:

If you are experiencing these error messages and need to update to the latest firmware, we recommended any of the following options to connect your device and download the update:
Disabling WPA3 functionality and use WPA2

Connect to a hotspot or another WiFi network
How do I disable WPA3 security?
You will need to access your router settings via a web browser or your device's mobile app.
If you are unfamiliar with how to do this, we recommend checking with the manufacturer of your router or internet service provider.
For customers with eero or Google Nest systems, see these resources for specific steps: