If you have connected to your Air Pro or Air Mini+ using the mobile app, you'll be able to select Auto Protect Mode and see current sensor level information directly from the device home screen.
To Select Auto Protect Mode
From the device home screen, tap on Auto Protect. For Air Pro, you'll have the option to select between Auto Protect Standard and Auto Protect Quiet.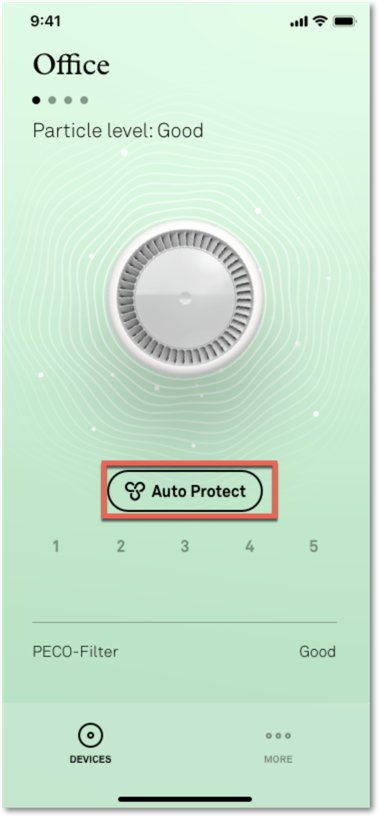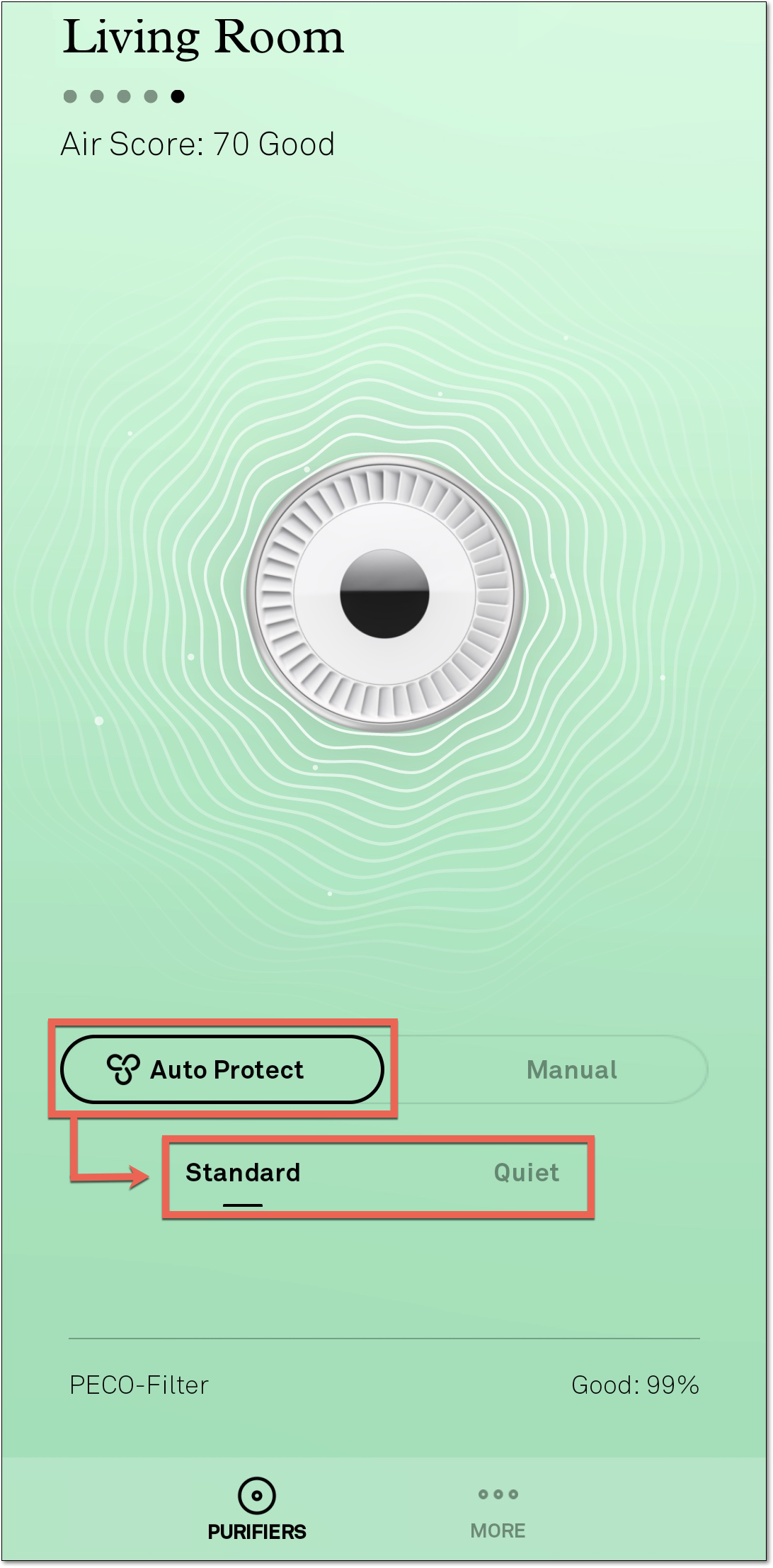 To View Sensor Level Details
Tap anywhere on the background of the device control screen.




The next screen will provide details on current sensor readings, recommendations for fan speed settings and more information on how the sensor in Air Pro and Air Mini+ detects particles.

Tap on any of the sensor levels to see more information (Air Pro only).

Examples of Sensor Readings for Air Mini+


Examples of Sensor Readings for Air Pro