You can view the status of your filters in the mobile app by connecting to your device.
The filter status shown is based on the run time of the device.
For Air Pro and Air Mini+, the PECO-Filter counts down from 180 days or 6 months.
How many filter statuses are there?
There are 4 different statuses for your filters:
Good

Replace Soon

Replace

Replace now
To view the filter status on the app:
Open the app.


Tap the Filter Status to get more details including instructions on how to replace your filter, review or setup auto-refills, or reset the filter status after replacing them (Molekule Air only).
Molekule Air Mini+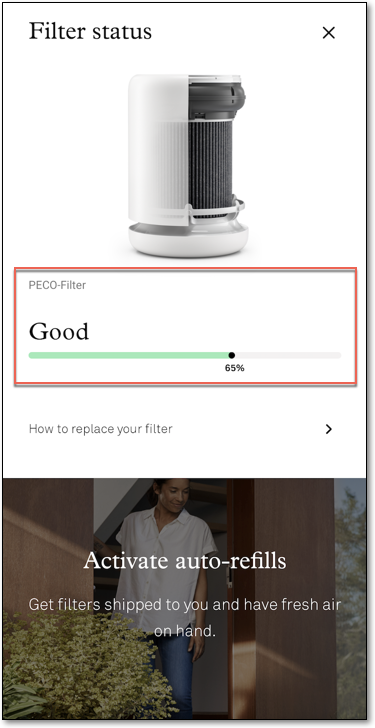 Molekule Air Pro