Follow the troubleshooting steps below when you attempt to connect Air Mini+ or Air Pro to the mobile app and see one of the error messages:
Hmm. Can't find your device.

No device detected

Unable to join the network "Molekule"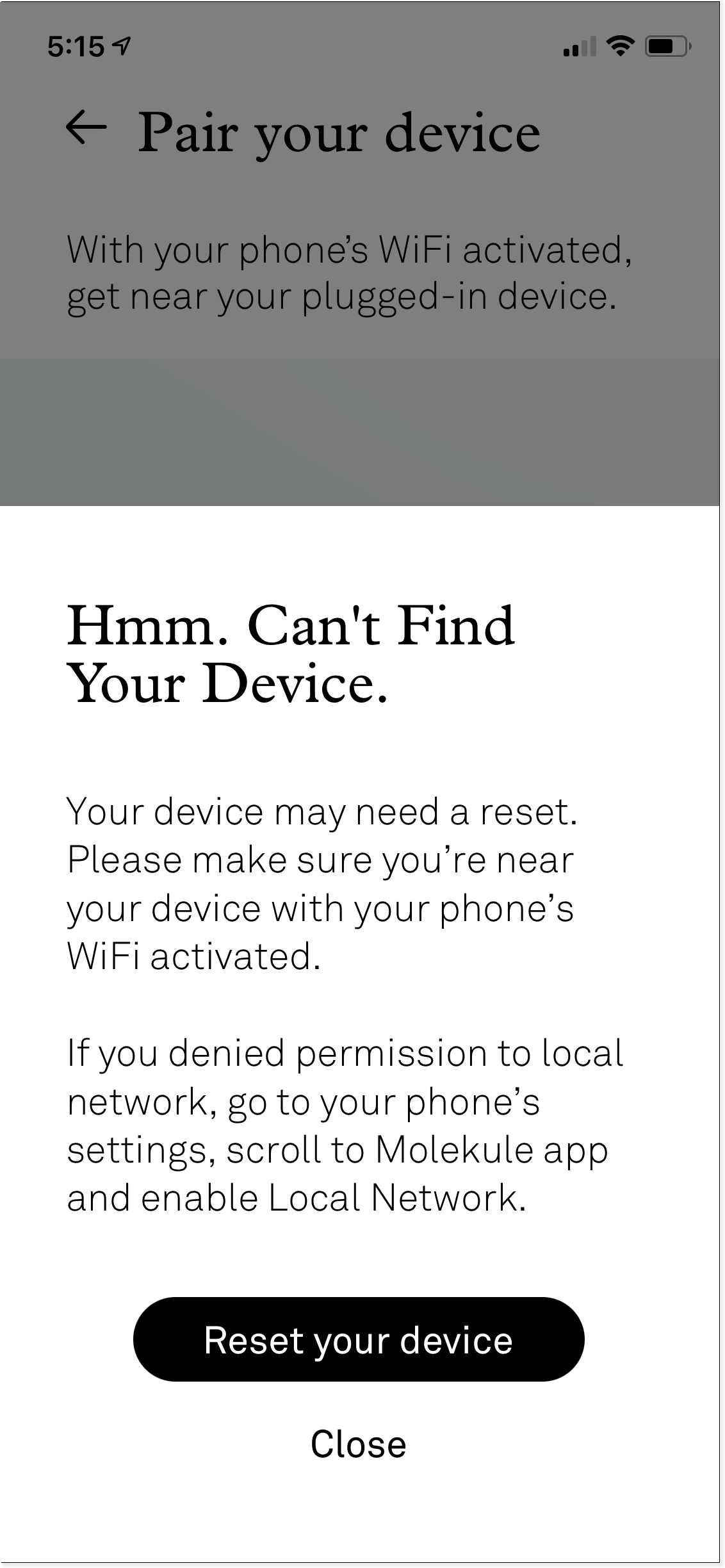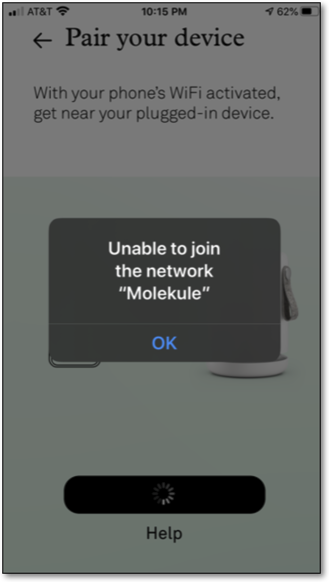 If you are using an iOS device, follow these steps to ensure you have enabled local network permissions:
On your mobile phone, navigate to Settings.

From the app list, select the Molekule app.

Turn on Local Network and Home Data.




Once enabled, reset your Molekule Air Mini+ or Air Pro.



When your device has finished resetting, open the Molekule App and attempt to connect again. For specific steps, click here to see our article How do I pair and connect Molekule Air Mini to WiFi?
If you continue to experience issues, please contact us by clicking here or by calling (855) 999-9069. When contacting Customer Support, please be prepared to tell us a little more about your home network (router make and model, WiFi setup, and access points).